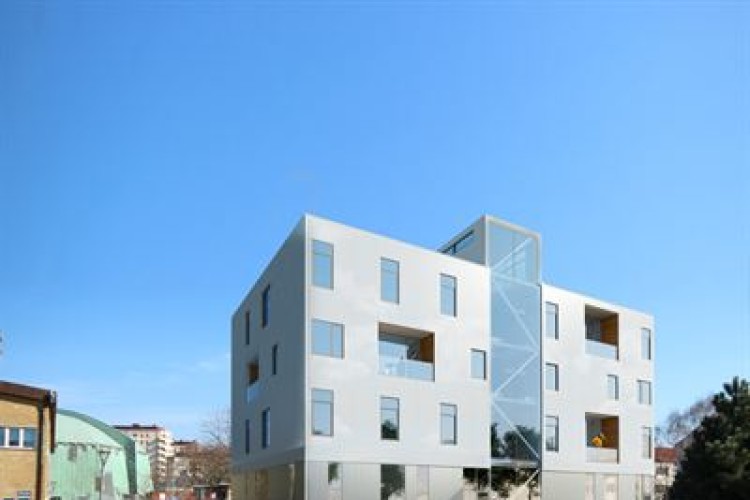 The aim is for the flexible building to function for 10 years as a living laboratory for technical and architectural innovations. Architects from Tengbom have designed the building and are partners in the research work together with HSB, Chalmers University of Technology and Rice University.
Work on the HSB Living Lab research arena began last week at the Swedish Modules factory. Forty-four flexible modules will be produced for subsequent assembly on Chalmers' campus in Gothenburg, Sweden. The residents and researchers who will provide the foundation for research into housing of the future will move in during the first half of 2016. 
"Designing the physical platform for our long-term research work has been a fantastic challenge," says Peter Elfstrand, senior architect at Tengbom. "The building will house and inspire the search for innovative architectural solutions which means that the need for flexibility, development and evaluation have been the central to its design."

HSB Living Lab has been shaped by the needs of research in both its interior and exterior design. The modular principle and facades with exchangeable materials are two examples of how the building has been designed to develop over time. The research will include everything from innovative technology, sustainable solutions, materials, functions and methods to social contexts and interaction between residents.
"Breaking ground for a major building project always gives a special feeling," said Emma Sarin, project manager HSB Living Lab. "Even though in this case the first module of what will become HSB Living Lab is starting in the factory. This also characterises the entire HSB Living Lab: this is far from being a typical building project. The aim of this living laboratory is to invert the concept of how we can reside and live sustainably in our everyday lives."
Got a story? Email news@theconstructionindex.co.uk