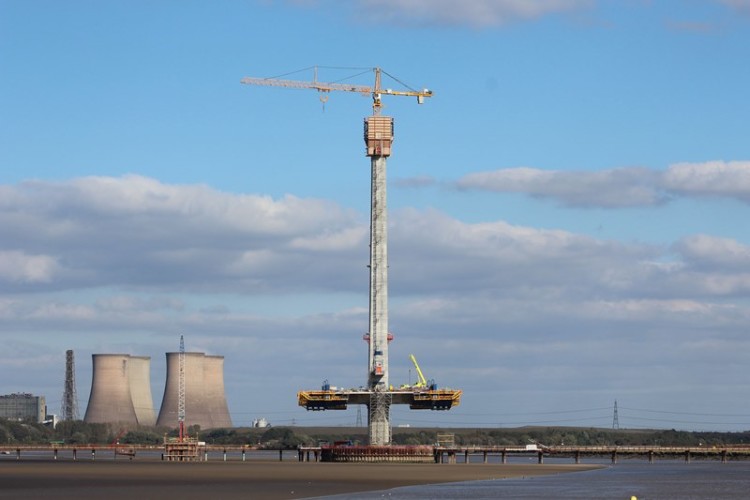 The south pylon of has been completed, marking the project's highest point in the River Mersey estuary, standing at 125 metres high. The north pylon, set for completion in the next few days, measures 110 metres. The smaller central pylon, due to be finished in November, will be 80 metres high.
The automatic climbing equipment builds one vertical five-metre section at a time then repeatedly 'climbs' upwards to create the next section until the structure is complete. The south pylon is built in 30 sections, 27 for the north pylon and 21 for the central pylon.
Merseylink project director Gareth Stuart said: "Hitting the highest point on the project is a significant milestone and it's a testament to the tenacity and expertise of our construction crews who have worked extremely hard, often in challenging conditions, to get the job done. We'll be holding a special site celebration to thank all of the teams involved."
The next phase of work, which involves installing steel stay cables to connect the three bridge pylons to the main bridge deck, will begin in the next couple of weeks.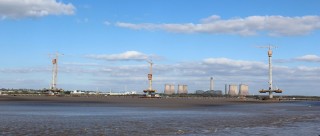 The 1,000-metre long bridge is the centre feature of the 2,130-metre long estuary crossing. The six-lane river crossing is on schedule to open in autumn 2017.
Halton Borough Council is the client for the project and it awarded a 30-year contract to design, build, finance and operate the project to the Merseylink Consortium in 2014. Equity partners are Macquarie Capital Group, BBGI, and FCC Construcción. The construction joint venture is made up of Kier, Samsung C&T and FCC.
Got a story? Email news@theconstructionindex.co.uk