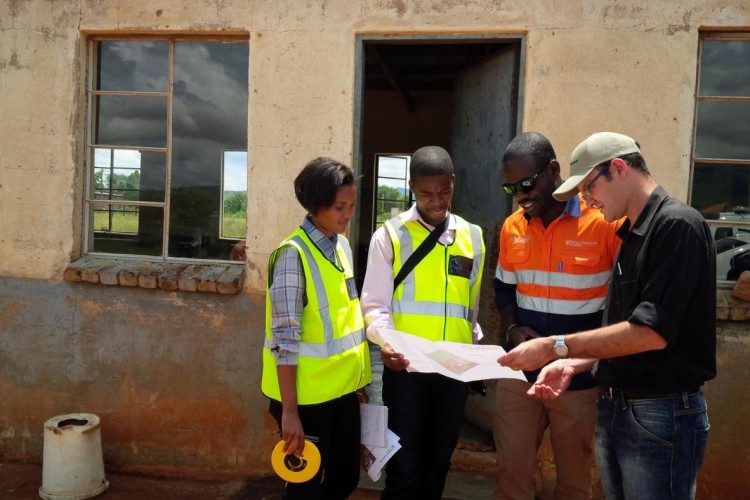 Lesedi Community Centre in Polokwane cares for more than 100 orphans and vulnerable children, as well as chronically ill patients
Ivanplats - part of the Canadian exploration and development company Ivanhoe Mines - carried out the renovation as part of the firm's strategic corporate social responsibility (CSR) commitments to the communities around the Ivanplats Platinum Mine.
Raphael Baiden, associate director for Turner & Townsend said: "Due to our involvement in the main mining contract, we were approached by Ivanplats to assist with providing quantity surveying services on the refurbishment project. As part of our CSR commitment to add value and make a real difference to local communities we were delighted to undertake this work."
The community centre cost almost £100,000 to revamp. It now includes a playground, a new vegetable garden, a fenced-off mini-soccer field with astro turf and shaded canopy, a netball court, and play area with a jungle gym.

The refurbished building, donated by the local community, has been furnished with school benches, chairs and gas stove. Toilets and a water-harvesting tank have been installed alongside drilling and equipping a borehole for water, and fencing off a recycling area.
The centre will offer physical, educational, financial, nutritional and emotional support for 101 orphans, and vulnerable children and their families, from three nearby villages. It has been designed to provide a place of safety after school, providing life skills lessons and meals before children return home. More than 60 patients with chronic illnesses will also be cared for at the centre.
Werner Botha, senior projects manager for Ivanplats, added: "Lesedi believes the importance of physical exercise for children can never be underestimated. Playing team sports such as netball teaches them about social interaction, perseverance and self-esteem. They also learn to share and co-operate, while the jungle gym will help stimulate the imagination and creativity."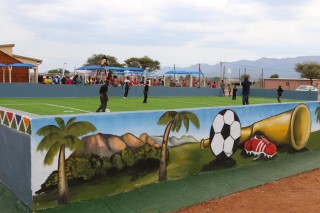 Got a story? Email news@theconstructionindex.co.uk