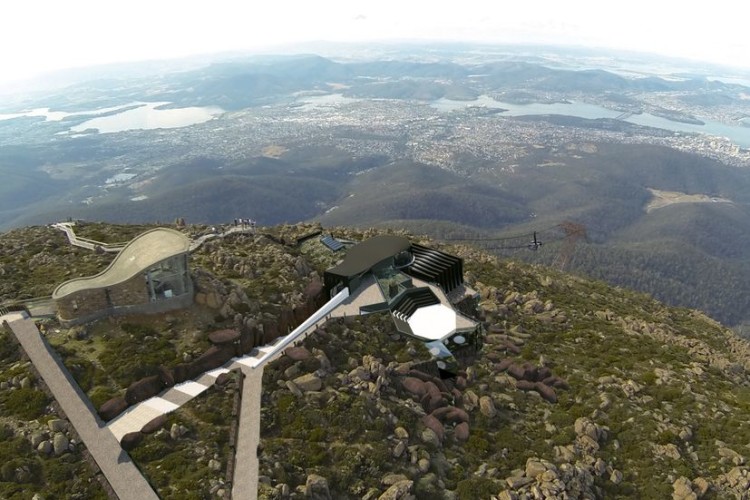 The new laws enabling the acquisition will allow the private sector cable car proponent to obtain the consent necessary to have the project proceed through the planning process. The government will retain control and ownership of the land.
"The tourism market in Australia is very competitive and we need to provide new attractions to stay at the head of the pack," said minister for state growth, energy, environment, parks and heritage Matthew Groom. "We are committed to protecting our pristine natural assets and at the same time see the value of unlocking tourism opportunities in our parks in a careful and considered way. The Mt Wellington Cableway Company's proposed cable car has the potential to bring significant investment to the state and create new jobs both during construction and once operational."
Following an independent assessment by an advisory committee of the Tasmanian Development Board, the coordinator-general recommended to government that the Mt Wellington Cable Car project is a viable business proposition.

Groom said that the Hodgman government will now take the next steps to progress the cable car project. He added that project hasn't progressed because of an inability to address land consent issues with the Hobart City Council. "After careful consideration, the government has decided to prepare new laws to acquire the public land on Kunanyi/Mt Wellington necessary for the project to proceed," he said. "These new laws will provide the certainty needed for the Mt Wellington Cableway Company to progress its proposal."
The government will not be providing any financial contribution to the project and the Mt Wellington Cableway Company will need to secure its own finance for the proposal and enter into agreements with any private landowners as required. "The project will still need to attain all planning and other approvals including complying with the regulations that protect our natural environment, heritage and Aboriginal cultural values," said Groom.
The government will release the draft laws for public comment shortly.
Got a story? Email news@theconstructionindex.co.uk