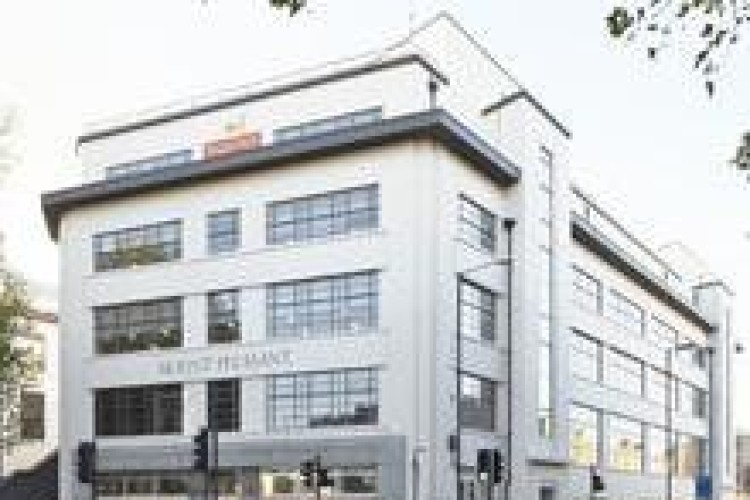 Royal Mail secured detailed development planning consent in March 2015 to create 681 residential units at Mount Pleasant, including affordable housing, retail and office space, and public areas.
A further 1,000 m2 plot, the office element of the planning consent, will be marketed at a later date.
Royal Mail is keeping a substantial proportion of the site and will spend £100m to restructure it by 2021.
Royal Mail property director Martin Gafsen said: "The sale of our development sites at Mount Pleasant to Taylor Wimpey is a great opportunity for us to contribute to the regeneration of the area around our iconic Mail Centre building. This will create more housing, including affordable units, as well as community facilities and more public space. It will also help us secure the long-term future of our key central London operational site."
A Taylor Wimpey statement said: "The development represents a compelling multi-year development opportunity in a high-quality location."

In addition to the £190m cash that Taylor Wimpey is paying (which is 6.5 times the £29m value of the asset on Royal Mail's books), the developer is also guaranteeing parking provision to Royal Mail, worth a further £3.5m.
The housing development plots are at Phoenix Place and Calthorpe Street. Completion on Phoenix Place is unconditional and is expected in 2017. Completion on Calthorpe Street is subject to completion of the separation and enabling works and is expected in 2021.
Under the deal, if Taylor Wimpey sells either the Phoenix Place or Calthorpe Street plots to a third party, Royal Mail is entitled to 50% of any uplift in value achieved over the initial purchase price. This clause will no longer apply once the first building on each plot has been constructed up to the first floor level.
Plans previously put forward by Royal Mail Group were for blocks ranging from three to 15 storeys high, designed by architects AHMM, Feilden Clegg Bradley, Allies & Morrison and Wilkinson Eyre Architects.
Got a story? Email news@theconstructionindex.co.uk