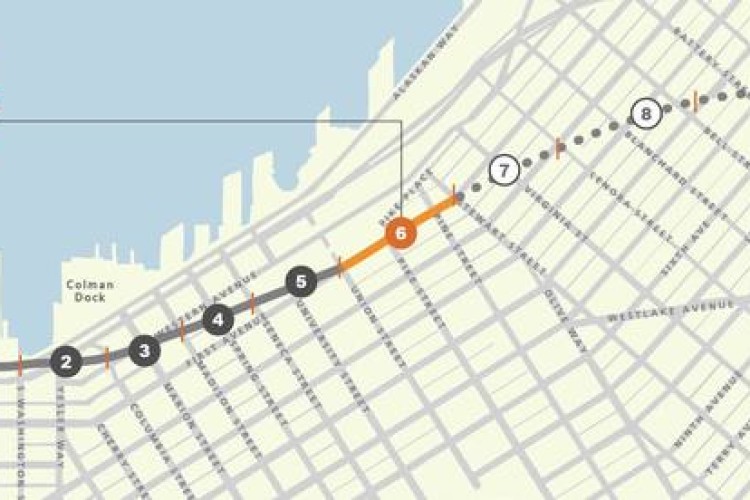 Bertha tunnelled past Pike Place Market at the end of last week, which took her beyond the halfway mark of the 2,825m tunnel that is being built to replace the Alaskan Way Viaduct. Much of the progress has taken place during the past five months since repairs were completed. Washington State Department of Transportation's contractor for the project, Seattle Tunnel Partners (STP), has tunnelled more than 900m since leaving a planned maintenance stop on 29 April to begin the push beneath the viaduct.  STP is a joint venture of Dragados USA and Tutor Perini.
Bertha is the world's largest earth pressure balance TBM. She made by Hitachi Zosen and has a  cutterhead diameter of 17.5m, a length of 99m and weighs 6,100t.
Crews will now continue mining for a short time and then stop to perform approximately one month of planned maintenance. Like previous maintenance stops, crews will use the upcoming stop to inspect machine components and replace cutterhead tools in hyperbaric conditions.
STP's most recent schedule shows that tunnelling will wrap up in summer 2017. Based on STP's schedule, WSDOT estimates the tunnel will open to traffic in early 2019 when crews finish connecting the tunnel to the existing SR 99 roads.
Got a story? Email news@theconstructionindex.co.uk