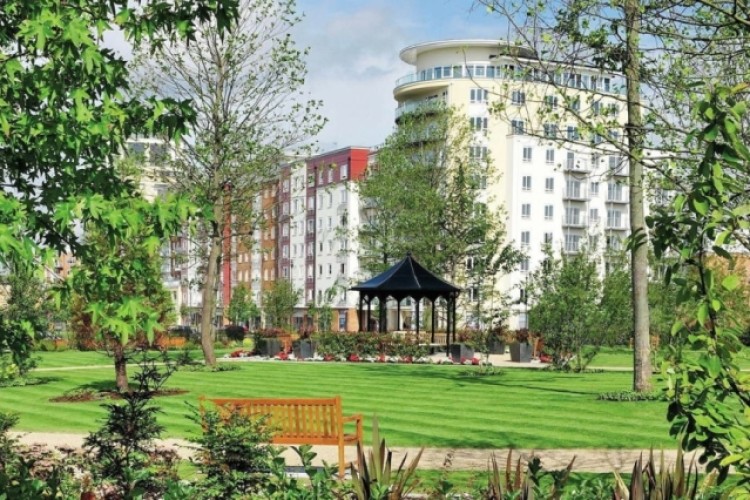 Chief executive Mark Lawrence said that the contracts, all starting in 2015, "underpin the confidence which we see returning to our markets".
TClarke will install services at a residential development in Hendon for Berkeley Group's St George division. Beaufort Park comprises 240 apartments in a series of blocks.
Brookfield Multiplex has subcontracted TClarke for its 500,000 sq ft London Wall Place development as well as for its 15-storey Principal Place building in Bishopsgate, which involves 600,000 sq ft of offices.
TClarke has also got the M&E role at One Angel Court, a Stanhope development for the replacement of a 1970s building in the Bank Conservation Area. This Fletcher Priest scheme will provide 280,000 sq ft of office accommodation over 24 levels. Principal contractor for the scheme is Mace.
Finally, working for Lend Lease, TClarke will be on site at Rathbone Square, a Great Portland Estates' development covering 2.3 acres in London's West End. This mixed-use scheme will include a new public square and 412,000 square feet of offices, shops and apartments.

CEO Mark Lawrence said: "This reinforces our very strong position in the London market.  As the market tightens, clients are keen to secure the best teams to work on their projects.  We are delighted that our long-standing reputation for delivering exceptional quality services has been rewarded with being selected for some of the most significant projects in London.
"Our in-house engineering expertise and directly employed skilled resources are paramount to our clients and I am pleased that our collaborative approach and attention to detail have been recognised as we look forward to commencing our onsite activities on these projects next year."
He added: "I would encourage people to look beyond the headline figure of £75m in fully committed projects; these jobs are significant in other ways. These are all top end construction projects – large scale, high quality and highly complex. This is the cutting edge of the industry where new techniques are tested hard – not just innovative working practices, but innovative contracts and ways of collaboration. So if you can win one or two of these projects then you can fairly say that the market values what you offer."
He added: "As the market now begins to emerge from recession, these wins signal the fact that some of the most prestigious clients and main contractors in the industry are looking to lock in TClarke teams for their projects."
Got a story? Email news@theconstructionindex.co.uk