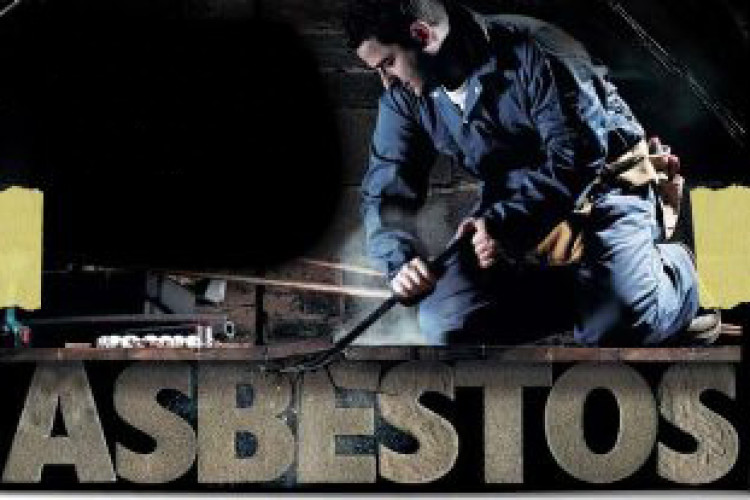 Hartlepool-based Baxketh Ltd, a metal-recycling business, agreed to remove steelwork from the premises of UK Tankcleaning Services Ltd in New Road, Billingham. Baxketh worked without payment but got to keep the metal to sell for scrap.
But the steel included pipes lagged in asbestos fibres, which were removed with no attention to the special measures required.
Teesside magistrates were told yesterday that inspectors from the Health & Safety Executive (HSE) visited the site on 22nd February 2013 following a complaint from a worker at neighbouring premises. HSE inspectors saw Baxketh Ltd directors Michael Almond Senior and Michael Almond Junior on the site, with a significant amount of pipework and damaged insulation scattered on the ground. Almond Jnr was operating a mechanical excavator with a grab to move steelwork from the ground into a skip.
A prohibition notice was served on Baxketh Ltd to prevent further work. An improvement notice was also served on UK Tankcleaning Services Ltd that required it to carry out an asbestos survey and develop a system to ensure the results were shared with those likely to disturb any asbestos.
Tests carried out by HSE later confirmed that the insulation debris did contain asbestos.
Baxketh Ltd, of Burn Road, Hartlepool, was fined a total of £12,000 and ordered to pay £3,804.20 in costs after pleading guilty to breaching Regulations 5(a) and 16 of the Control of Asbestos Regulations 2012.

UK Tankcleaning Services Ltd, of Lodge Lane, Doncaster, was fined £10,000 with £2,243.40 costs after pleading guilty to breaching Regulation 4 of the same legislation.
Michael Joseph Almond Snr, 73, of Westbourne Road, Hartlepool was fined £1,000 and ordered to pay £204.80 in costs after pleading guilty to breaching Regulation 5(a) of the same legislation.
Michael Vincent Almond Jnr, 47, of Plymouth Walk, Hartlepool was fined £650 after pleading guilty to breaching Regulation 16 of the same legislation.
HSE Inspector Julian Nettleton said after the case: "Asbestos is the single greatest cause of work-related deaths in the UK and there is a lot of industry in the Teesside area that still uses, or occupies premises that have old chemical processing plant dating back to the '60s. Almost all of it was lagged with asbestos in those days.
"Site operators and contractors working at these sites should always assume that old pipework is lagged with asbestos unless there is reliable evidence that says otherwise. Those involved in the construction and refurbishment industry also have a clear duty to ensure that work is managed so as to prevent the spread of asbestos.
"This incident occurred because UK Tankcleaning Services Ltd's asbestos management systems did not include anything relating to informing others of the presence of asbestos on the site. Baxketh failed to carry out an asbestos assessment before starting work and did not take any measures to prevent the spread of asbestos fibres. This put the directors themselves, their own employee and others working nearby at risk of exposure to asbestos fibres and the court agreed that both companies were equally culpable for the offences."
Got a story? Email news@theconstructionindex.co.uk