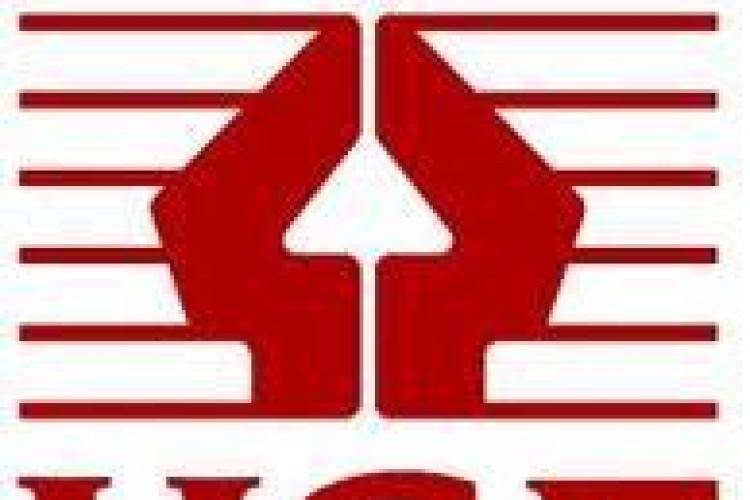 Ondrej Hladik was operating a telescopic handler on the Glendoe hydro project near Fort Augustus in Scotland, where Hochtief Construction AG was building a new dam and turbine station.
Mr Hladik was killed on 22 September 2008. It is believed that he was leaning out of a missing window and was crushed by the boom as he lowered it.
When Health and Safety Executive inspectors later checked the machine, they found it to be in extremely poor condition. The most significant of many defects was that a large window was missing completely. Had it been in place it would have prevented any part of the handler's body from being exposed to risk of being struck by the boom as it lowered under hydraulic power.
Hochtief pleaded guilty to safety breaches at Inverness Sheriff Court.
The case was investigated by the Health and Safety Executive (HSE) and reported to the Crown Office and Procurator Fiscal Service (COPFS) health and safety division. Specialist prosecutors worked closely with HSE Inspectors to prepare the case for prosecution and brought the case to court.
Following the conviction, Elaine Taylor, head of COPFS' health and safety division, said: "By providing for use by workers on the site a piece of equipment that was in such poor condition, Hochtief Construction AG exposed them to a significant risk to their health and safety. Sadly, for Mr Hladik and his family, that risk materialised in the loss of his life. 
"Hochtief did not have in place a system to ensure that its plant was adequately inspected and maintained and this resulted in a vehicle being used on site when it was in an appalling condition   Mr Hladik's death was entirely avoidable had Hochtief complied with health and safety legislation."
HSE inspector John Shelton said: "The telehandler involved in the incident was the most poorly maintained construction vehicle of its type I have ever seen in over 30 years service as an HSE inspector. It should never have been allowed near any construction site.
"All plant machinery should be properly maintained - contractors must be able to demonstrate that this is the case on their sites. This tragic incident should have been avoided."
Got a story? Email news@theconstructionindex.co.uk