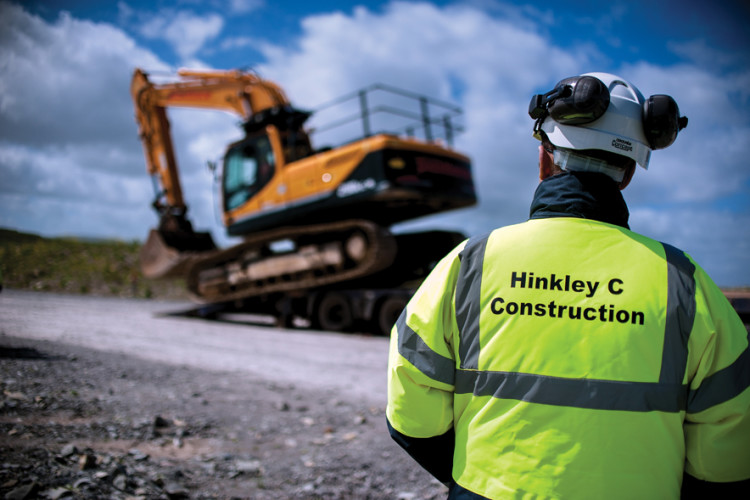 All parties have agreed to take part in a collective differences panel that will seek a long-term settlement of the bonus issue.
The move removes the threat of industrial action on the £18bn project for the next few months.
As part of the agreement, interim bonus payments will apply until the end of August 2017 and will be linked to safe and collaborative working on site. The total bonus to be paid on this basis is: working supervisor and craft grades £4 an hour, skilled worker grades £3 per hour, and general workers £2 an hour.
The interim payments were agreed by representatives of EDF Energy (the client), BYLOR (the Tier 1 contractor comprising Laing O'Rourke and Bouygues TP), the Kier-BAM joint venture (enabling works contractor) and Unite.
As part of the agreement, the previously approved civil engineering sector agreement (CESA) for the project, which governs pay and conditions, will be implemented with effect from 1st June 2017, including the interim bonus arrangements.
The collective differences panel, which will consist of a senior Unite official and a senior EDF Energy executive, will seek to identify appropriate permanent bonus arrangements that are agreeable to all parties. It is scheduled to deliver its recommendations on productivity/milestones bonus payments by August.

As part of the agreement, no industrial action will be considered while these interim arrangements are in place or until the collective differences procedure has been exhausted.
As we reported in April, there was the prospect of a summer of unrest on the Somerset mega-project. This has now been averted.
Nigel Cann, EDF Energy's programme and construction delivery director for Hinkley Point C, said: "We are proud about the 'best in class' nature of the overall package for the Hinkley Point C civil workforce. We have created great facilities, an opportunity to develop and a very competitive reward structure. We are pleased that these interim arrangements allow constructive dialogue to continue to finalise this important agreement.
"Unite the Union has been a constructive partner in the discussions to date and I look forward to this continuing throughout the construction of the Hinkley Point C power station."
Unite acting national officer for construction Jerry Swain said: "I am pleased that following consultation with our stewards and members that we, along with the various parties, have been able to agree a clear path forward and that the prospect of industrial action, which is always a last resort, can be taken off the agenda in order to allow the differences panel to deliberate.
"The work undertaken by EDF Energy in ensuring that all parties signed up to the interim agreement has been crucial in providing a breathing space and creating the opportunity for a long-term solution being agreed to finally resolve this matter."
Got a story? Email news@theconstructionindex.co.uk