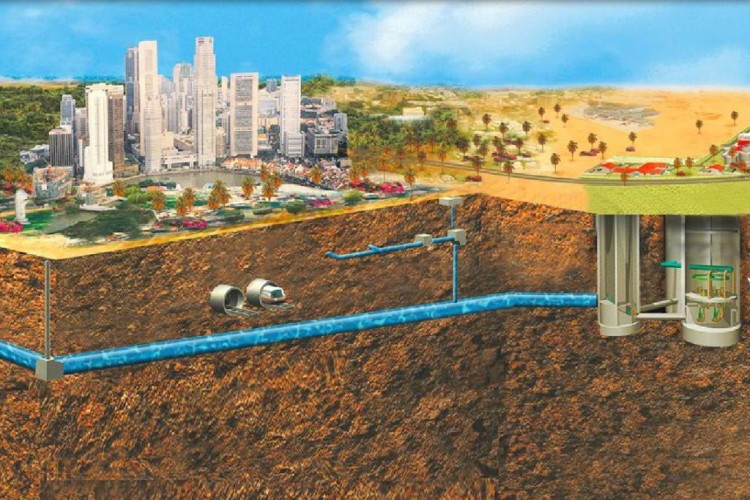 Singapore's The Deep Tunnel Sewerage System Phase 2 project will extend the existing tunnels to collect wastewater from the western part of Singapore. Currently, the scheme is undergoing  preliminary design and a feasibility study.
The project includes a 40km-long  south tunnel, 60km of link sewers, a central water reclamation plant and an outfall.
In their pre-tender qualification responses, applicants will need to demonstrate that they have experienced geotechnical engineers within their team who have worked in Singapore and who are fully familiar with Singapore's geology and similar work there, points out UKTI.
The tunnels are expected to intercept predominantly with rock of the Jurong Formation. This is sedimentary strata with variable strengths and permeability due to its deposition. However, the formation has endured subsequent folding and faulting to near vertical bedding and in some instances has experienced metamorphism.
Geological conditions in Singapore are highly variable even over short distances, points out UKTI. Geotechnical Reports and geotechnical interpretive baseline reports will be issued with the tender documents.
Details from UKTI (link opens in new tab).
Got a story? Email news@theconstructionindex.co.uk