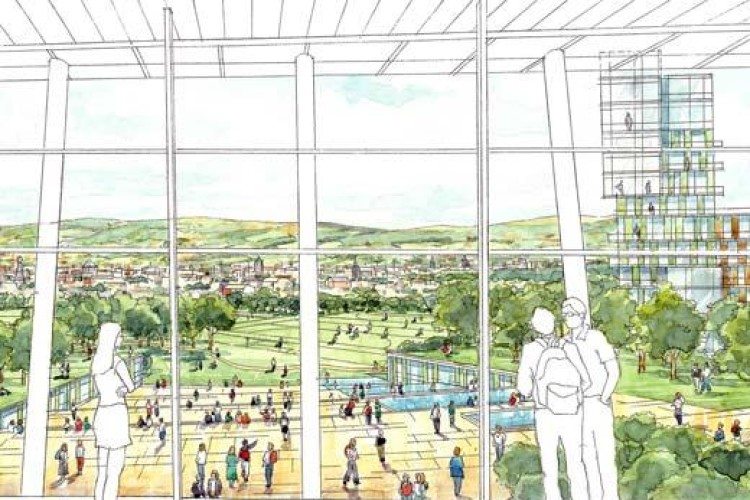 The Grangegorman project consists of two new education buildings – the Central and East quads - at a new education campus at Grangegorman. The new Dublin Institute of Technology (DIT) campus will accommodate approximately 11,000 students and staff when completed and occupied in September 2017, consolidating up to 40 buildings into a single site. The college constitutes some 10% of all third-level education places in Ireland.
Minister for education and skills Ruairí Quinn welcomed the publication in the Official Journal of the European Union (OJEU).
of the tender issued by the National Development Finance Agency (NDFA).  "Today's publication of the OJEU notice is a signal of this government's determination to follow through on its commitment to education and to providing new and modern educational facilities for the students and staff of the DIT," he said. "The construction of these facilities will create jobs, provide an important stimulus for the development of the local community and assist with the regeneration of the inner city.
The government is investing approximately €300m into the Irish economy through the Grangegorman development. This investment will provide approximately 3,500 jobs during the construction phases of these projects.
Got a story? Email news@theconstructionindex.co.uk