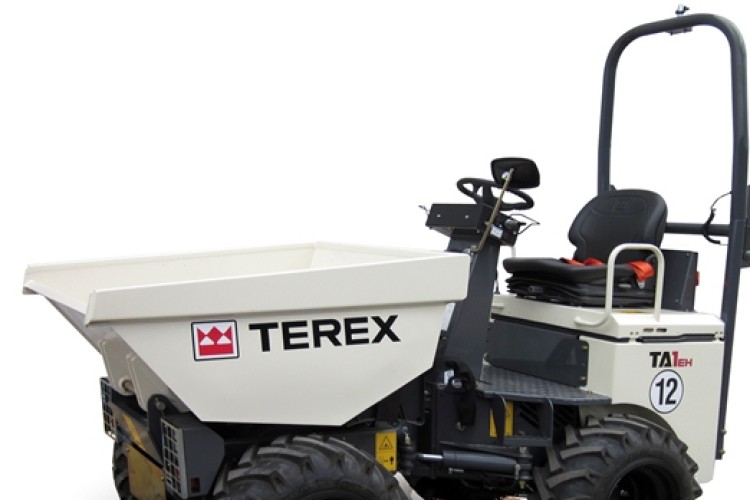 The event, at Stoneleigh Park near Coventry, also provided an opportunity to show the TLB890 backhoe loader in action, as well as numerous other machines form across the Terex and Genie product range.
Both the new TA1EH site dumper and the TLB890 backhoe loader are manufactured in Coventry so did not have far to travel.
Available for purchase in the UK in 2014, the 16.4kW TA1EH dumper is aimed at the rental market. The elevated discharge raises the 540-litre capacity skip to above 1.5m, allowing it to tip into standard waste skips.
The new TLB890 backhoe loader - pictured below in the Plantworx demonstration area - has a curved boom design for better clearance when loading into trucks parked up close. A new "Deep Dig" innerslide extending dipperstick delivers fast working cycles and high retraction force for rapid bucket filling, Terex says.
Terex UK sales and marketing manager Lyle Sibbald said: "We've been working hard to bring new machines and developments to our customers and Plantworx provided the perfect platform to show them off. A lot of interest was shown in our prototype of the TA1EH site dumper, so we're looking forward to launching this new product to the UK market in 2014. Similarly, our new TLB890 backhoe loader is proving to be a popular machine with many orders already secured. The signs for the second half of 2013 are looking positive."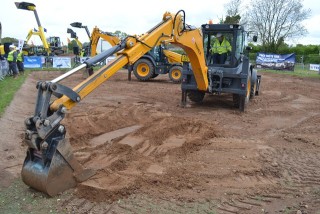 Got a story? Email news@theconstructionindex.co.uk