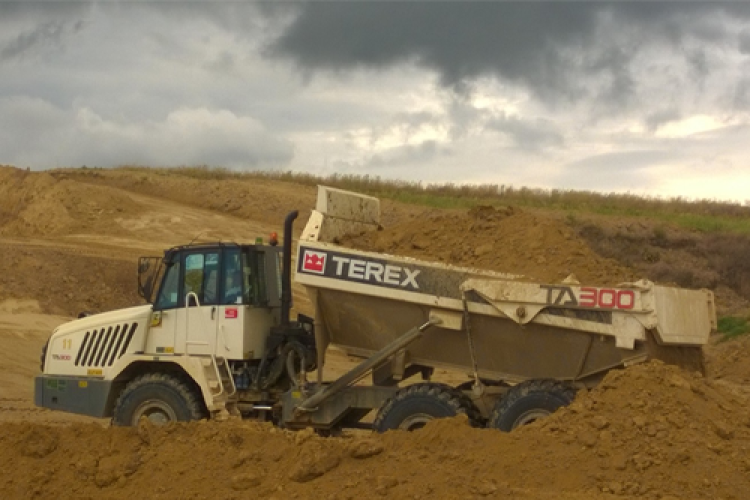 Five of the 28t-capacity TA300s are working on the expansion of the A5 North Autobahn, which will link Vienna in Austria and Brno in the Czech Republic. The trucks are working 12-hour shifts, six days a week on the €200m project, which is scheduled for completion in 2017.They were supplied to Windisch by Terex Trucks' Austrian distributor, Mlecka Construction.
John Mlonek, commercial sales manager at Terex Trucks, said: "Like other EU countries, the Austrian market has proved difficult but the extension of the North Autobahn is one of the brighter investments in the tough articulated hauler market. "Windisch was looking at other brands but chose to go with Terex Trucks, which is a real vote of confidence for our robust Scottish machines," he said.
The TA300 is built at the company's Motherwell factory. It has been designed to move as quickly as possible in all conditions. Features include fully independent front suspension as standard to maintain tyre/ground contact regardless of the terrain, increasing tractive effort and reducing cycle times. The machine is powered by a five cylinder Scania DC9 engine, which develops gross power of 276kW and maximum torque of 1,880Nm.
Got a story? Email news@theconstructionindex.co.uk