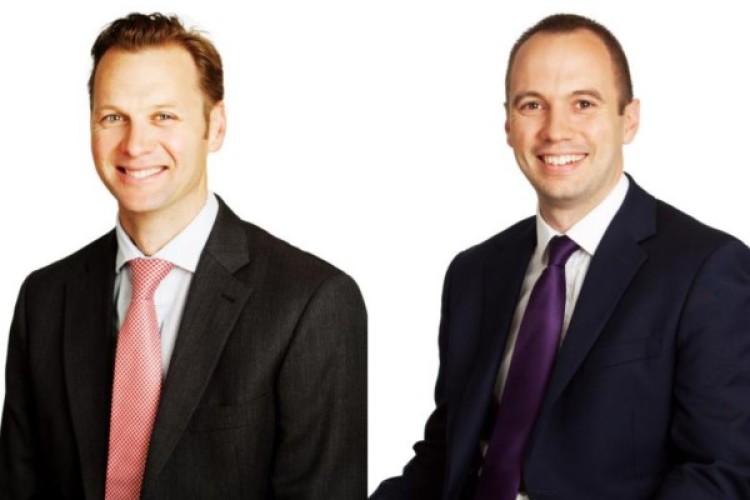 Within the construction industry there appears to be uncertainty as to the circumstances in which a party can terminate a contract and the consequences of a wrongful termination.  There would also seem to be a general lack of understanding of the concept of a "repudiatory breach" of contract, and how this is relevant to termination. 
Disputes and differences are commonplace in construction projects; likewise their resolution (via various routes).  Previously, we saw that it was only in rare circumstances that a relationship had broken down to such an extent and/or there were sufficiently serious breaches of obligations, where termination became a consideration.  (Termination, in this sense, means bringing the contractual relationship to an end.)
However, our perception is that the consideration and/or implementation of termination are becoming more prevalent. One can speculate as to the reasons for this perhaps dissatisfaction with dispute resolution, or an increase in "underperformance" on projects let during the downturn?
Key reference points for live projects will be the contract terms and more generally, the law on termination.
Contractual termination
Construction contracts will normally prescribe the requisite grounds upon which a party may terminate and the steps to be taken to achieve that.  More specifically, most standard form construction contracts make provision for parties to terminate the contract upon the occurrence of specified breaches of contract, typically including:
insolvency;
unjustified suspension of works by a contractor;
a contractor's failure to proceed regularly and diligently with the works; and
a persistent failure by the employer to pay certified sums.
Contracts may also contain provisions which allow an employer to terminate "at will". 
Most standard form contracts provide for a series of notices to be given (to enable the party in default to remedy breaches) before a termination can become effective.
In our experience, the most common "battle grounds" for contractual terminations are the purported grounds for termination and whether the procedural technicalities were followed.  It is vital to be as certain as you can on these points because if it is determined that a purported termination was in breach of contract, you may be facing a substantial damages claim for wrongful termination.  In this regard, such damages would cover all foreseeable losses caused by the wrongful termination including, for example, demobilisation costs, charges for the early termination of subcontracts and loss of profit claims.
Practical guidance would be to focus on carefully compiling and collating the evidence of default and to ensure that any notices comply strictly with the contractual requirements.

"Common law" termination
Not all contracts will include termination provisions and/or permit termination in the event of breaches other than the prescribed defaults.  Termination is, in those circumstances, still possible at common law because English law permits a party to terminate a contract in circumstances where the other party has committed a "repudiatory breach".  In such circumstances, the innocent party is entitled to terminate the contract immediately and claim damages. 
The courts have described a repudiatory breach as one which "goes to the root of the contract" and which "deprives the innocent party substantially of the whole benefit of the contract" (Hong Kong Fir Shipping Co. Ltd v Kawasaki Kisen Kaisha Ltd [1962] 2 QB 26).  In practical terms, the following are likely to constitute a repudiation of a construction contract:
a contractor's abandonment of the works;
an employer's decision to exclude the contractor from site without justification; and
a persistent and continuing failure by an employer to pay certified sums.
Critically, a right to terminate for a repudiatory breach is conditional upon the innocent party not affirming the contract.  This means that if the innocent party delays in terminating, or takes some other steps under the contract (such as issuing instructions or notices), he may be deemed to have affirmed the contract and will have lost the right to terminate.
So, if it appears on the above tests that the other party has repudiated the contract, the innocent party should (i) promptly notify the wrongdoer in writing to confirm that it is terminating the contract, and (ii) do nothing further in relation to its own obligations under the contract. 
In certain circumstances, it is possible that both contractual and common law rights of termination may arise.  The courts have decided that the innocent party can elect to terminate at common law without following the contractual notice provisions (e.g. Vinergy International (PVT) Ltd v Richmond Mercantile Ltd FZC [2016] EWHC 525 (Comm)).  There are clear advantages to this approach, because it is quicker and the offending party is not given opportunity to remedy breaches.
It is not clear, however, whether an innocent party could avoid complying with the contractual notice provisions if the repudiatory act was itself a "specified" contractual breach.
In conclusion, termination is, by its nature, a remedy of last resort. Other options may be available, such as varying the contract or negotiating an exit from the project.
The courts will expect a party who wishes to terminate to ensure that (i) the grounds for termination have clearly been established, and (ii) the notice provisions of the contract have been followed to the letter.  There is no room for mistakes and getting it wrong could mean that the party seeking to terminate might find itself on the receiving end of a substantial damages claim for wrongful termination. 
About the authors: Digby Hebbard is a partner and Christian Charles is a senior associate in the construction team at Fladgate
Got a story? Email news@theconstructionindex.co.uk