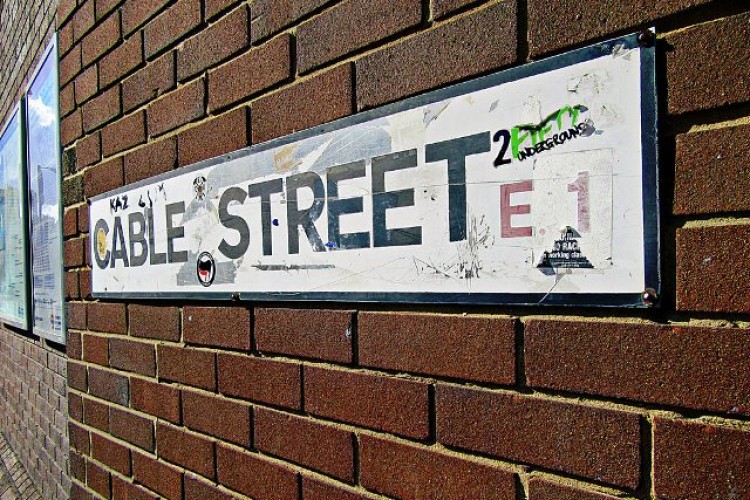 The initiative is designed not just to increase the capital's housing stock but also to provide a boost for smaller building firms who have increasingly struggled to play a part in the house-building.
The TfL land will be made more accessible for smaller builders through a simplified bidding process with standardised legal contracts. Two of the sites will be dedicated specifically to community-led housing groups.
Land at Cable Street, near the Shadwell DLR in Tower Hamlets, and a site at Christchurch Road in Lambeth, will both be earmarked for community-led affordable housing.
The initial 10 plots of land will together deliver 111 new homes, of which 68% will be designated as affordable.
The Mayor's office has begun discussions with other public sector landowners about using their small sites for housing too, and a review of the new process for bringing forward the 10 TfL pilot sites will be carried out to determine how and when the programme can be used by other public land owners in the capital.

Mayor of London Sadiq Khan said: "For far too long, London's housing market has been over-reliant on large developers building the majority of our homes on large brownfield sites. The number of small sites coming forward has halved in the last decade, and we have lost almost a third of all small and medium-sized homebuilders operating in the capital.
"Through my new small sites programme, I want to make more public land available to help contribute not only to tackling the housing crisis in London, but also to reinvigorating our small and medium-sized homebuilding sector. I also want to provide more opportunities for Community Land Trusts, which is why I have earmarked two sites specifically for community-led housing."
TfL commercial development director Graeme Craig said: "As one of the biggest landowners in London we're in an ideal position to help provide the homes that London desperately needs, deliver genuinely affordable homes and generate revenue to reinvest in the transport network. We're excited to be working with the Mayor to make our smaller sites available to small and medium size developers, housing associations and community-led organisations and these ten, at locations across London, are the first of a number of small sites that we'll be bringing to market."
Barry Mortimer, director of the Federation of Master Builders (FMB) London, said: "If we are to build the 66,000 new homes we need each year in London we need to unlock the potential of small and medium sized (SME) house builders. Research by the Federation of Master Builders (FMB) shows that a lack of available and viable land is the main barrier to small builders delivering more new homes. Indeed, over half of SME house builders believe that the number of small sites available is decreasing. We therefore welcome this move by the Mayor of London, which will help bring forward a small number of small sites across the capital and give SME builders the land they are crying out for. This is a step in the right direction but if we are to address London's housing shortage, we need many more of these initiatives going forward."
Richard Beresford, chief executive of the National Federation of Builders (NFB), said: "SME house-builders are more likely to meet their affordable homes requirements, build homes more quickly and remain robust partners to housing associations, community land trusts, cooperatives and self-builders."
Got a story? Email news@theconstructionindex.co.uk