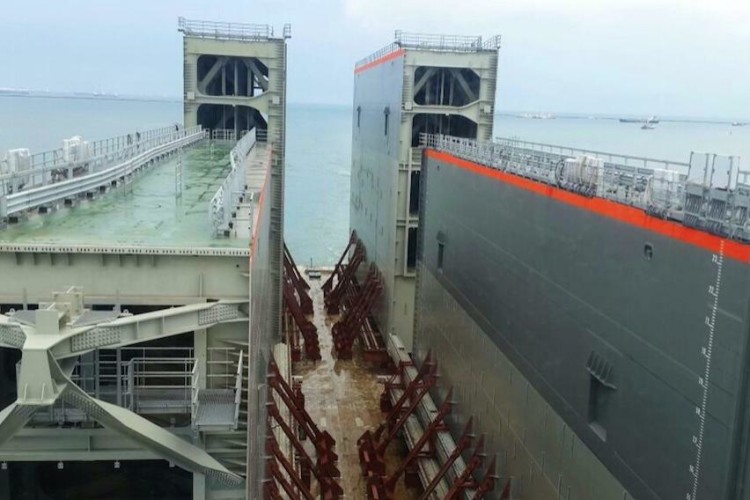 The four gates were delivered on Sunday by the Post-Panamax vessel Xia Zhi Yuan 6, following a journey that began in Italy on 17 August.
The project involves the construction of a third lane of traffic allowing the passage of bigger vessels, which will double the canal's capacity. Work is now 79% complete after the contractor resumed work following a dispute that had brought work to a standstill.
Grupo Unidos por el Canal (GUPC) is the contractor for the design and construction of the canal's third set of locks. All gates must be in Panama by February 2015, under the revised agreement between the client, the Panama Canal Authority (ACP), and the contractor.
Unlike the current canal, which uses mitre gates, the expanded canal will have rolling gates. The new locks will have a total of 16 gates - eight for each new lock complex.
Two of the gates that arrived this week are 57.6m long, 10m wide and 31.92m high, and weigh 4,163t each. These are the heaviest of the 16 rolling gates to be used in the expanded canal. The other two are 57.6m long, 8m wide and 22.3m high, and weigh 2,867t each.
Subcontractor Cimolai began construction of the gates in October 2011. The first gate shipment arrived in Panama on 20 August 2013 and the second on 10 June this year. The final shipment is expected to arrive in January 2015.
Got a story? Email news@theconstructionindex.co.uk