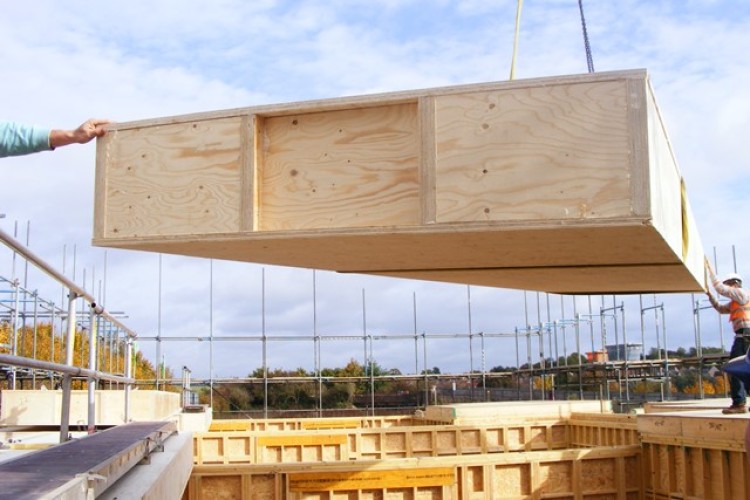 The STA said that some members had seen sales increase by as much as 163% on 2013 and by 84% in the last three months. It said that there had been growth across all structural timber materials, from timber frame to structural insulated panels (SIPs) and cross-laminated timber (CLT). 
The STA sought to claim credit for the improving business of its members, saying that "the increase in timber contracts is largely as a result of work done by the STA in building awareness of the benefits of timber".
Until a rebranding last year the STA was called the UK Timber Frame Association (UKTFA).
Barry Armstrong of Robertson Timber Engineering agreed that there had been a greater appreciation of the benefits of timber but shortage of other materials was also a factor.

SIPs Eco Panels sales manager Peter Keogh said: "I think the surge in demand has been led by the tightened Part L insulation regulations that came into force in April forcing builders to look more and more at energy efficient solutions like SIPs.  This added to the desire to use a form of construction that can help make a project watertight as quickly as possible to minimise onsite delays has led to a strong increase in demand for our SIPs."
B&K Structures managing director Nick Milestone said: "This year we have seen timber volumes triple since 2010, with structural engineered timber such as glulam or CLT now being used in over 90% of our projects.  We have also seen a 77% increase in sales on projects using engineered timber for the structure, and in 2014 our glulam volumes are already at 185% of their 2011 value, while in 2013 CLT volumes were at six times that of 2011."
STA chief executive Andrew Carpenter added: "As an association we have worked hard to build an understanding of timber in terms of sustainability and performance, coupled with the relationships we have forged with other organisations.  As we now see the industry recognising that timber is the way forward for all these reasons and learn that stocks of brick and block, as well trained bricklayers are in short supply, it is no wonder that the time for timber has come."
Got a story? Email news@theconstructionindex.co.uk