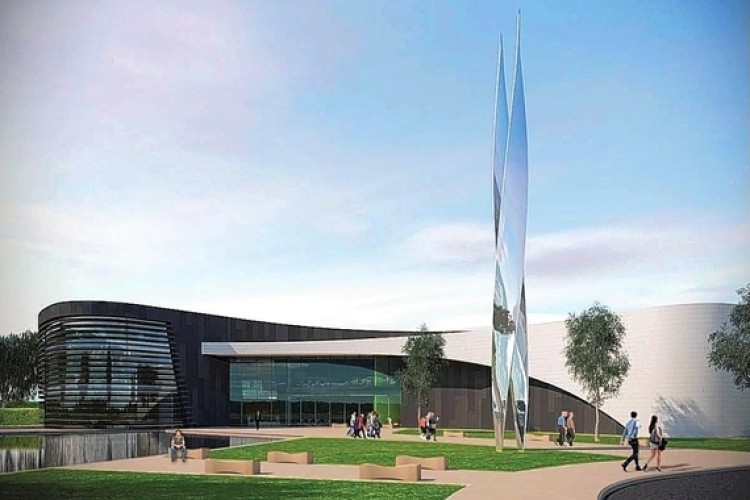 The Innovation Centre is being built at Infinity Park Derby, next to Rolls-Royce at Chellaston. It is being developed by Derby City Council in partnership with Aston University, Cranfield University and the University of Derby.
The developers intend that the facility will provide mentoring and support from local academics to local up-and-coming engineering firms. The project is supported by the government's Regional Growth Fund.
Cost consultant Turner & Townsend is construction manager for the project and oversaw the procurement of GF Tomlinson.
Construction is scheduled to start next spring and complete a year later.

GF Tomlinson director Andy Sewards said: "The Innovation Centre will be a truly pioneering new building. We are delighted to have been entrusted to deliver such a prestigious project which will be a flagship development at the heart of such an important business park – boosting industry and the economy locally.
"The design, with its curvilinear nature, embraces the characteristics of transport engineering using high quality metal cladding that reflects the materials traditionally used in the industry. This will be a truly iconic building to boost the area's reputation even further as a centre of excellence in transport engineering."
University of Derby vice chancellor John Coyne added: "Our partnership with Derby City Council, Aston and Cranfield Universities – called Engineering Supply Chain Solutions – has been created to support companies in their growth plans and to put them in touch with academics and best practice from around the world. This building will be the perfect base from which to offer these services."
Got a story? Email news@theconstructionindex.co.uk