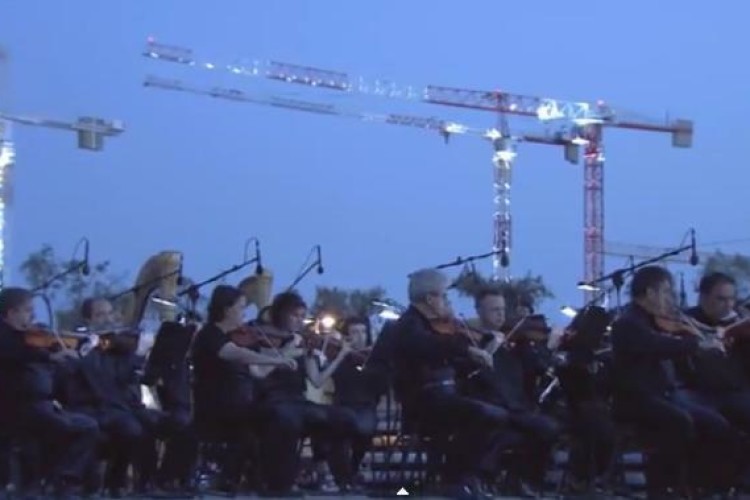 The Stavros Niarchos Foundation, the Renzo Piano Building Workshop and the Greek National Opera presented 'Dance of the Cranes', a creative dance performance involving the choreographed movements of the ten cranes working at the construction site of the Stavros Niarchos Foundation Cultural Center (SNFCC).
The 10 cranes were choreographed by Renato Zanella, with special lighting and visual effects highlighting them as they moved to the accompanying music with the Parthenon soaring above.
The performace was based on an idea by Renzo Piano, the SNFCC's architect. It was the first major performance at the SNFCC, which is scheduled to open in 2016 and will provide new homes for the Greek National Opera and the National Library of Greece, as well as a 170,000m² public park. The 15-minute live performance was put together by Myron Michailidis, artistic director of the Greek National Opera, who also conducted the orchestra of the GNO.
The €566m (£542m) SNFCC is one of the biggest, single, privately funded cultural projects in Europe, and it is a gift by the Stavros Niarchos Foundation to the Greek state.
Faithful+Gould is the project manager and employer's representative on the scheme, while Renzo Piano Building Workshop is the architect.
Got a story? Email news@theconstructionindex.co.uk