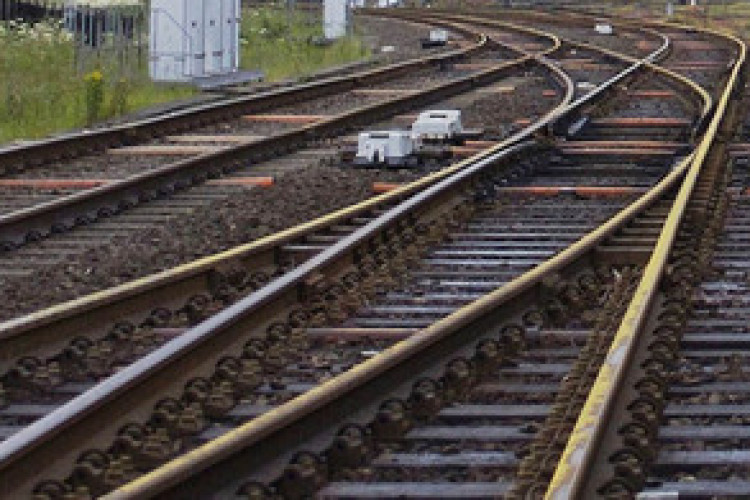 A new line between Oxford and Cambridge will be run by a single company responsible for both the trains and the railway tracks that they run on. The move appears to be an acknowledgement of the failure of the system put in place 20 years ago.
In other areas, regional boards will include managers from both track and train sides of the industry. As each train operating franchise is re-let, it will be on the basis of integrated operating teams, starting with South Eastern and East Midlands franchises in 2018.
"I intend to start bringing back together the operation of track and train on our railway," said transport secretary Chris Grayling. "Our railway is much better run by one joined up team of people. They don't have to work for the same company. They do have to work in the same team."
He added: "We will continue to develop the model for greater alignment of track and train as further franchises are renewed – including the option of joint ventures."
When the railways were restructured in 1994 ahead of privatisation in 1996 the separation of track and train functions was the most controversial aspect. It was a solution promoted largely by economist seeking financial logic but opposed by transportation engineers who argued that track and train constituted an integrated system and were not simply analogous to asphalt and motor car.
The failure of the approach first became apparent when Railtrack, the private track operating corporation, collapsed in 2002 and had to be rescued by nationalisation.
Development of the Oxford-Cambridge line has been led by the East West Rail Consortium, which was formed with local authority backing in 1995 to promote a strategic railway connecting East Anglia with Central, Southern and Western England. Its plans include the re-instatement of a Cambridge to Oxford rail link, which was axed in the Beeching cuts, and an upgraded line to Aylesbury.
A new East West Rail organisation will be established early in the New Year to deliver the project. It will be chaired by the former chief executive of Chiltern Rail, Rob Brighouse, and be separate from Network Rail, looking after track, rolling stock, stations and passenger services - just like the old days.

In his recent autumn statement, the chancellor said that £100m would be allocated to accelerating the building of the western section of the planned East West Rail, which includes the Bedford- Oxford and Milton Keynes-Aylesbury lines.
A further £10m has been allocated to continue development work to identify a preferred route for the line to extend east of Bedford, via Sandy, to Cambridge.
The lack of vertical integration has been perpetually cited as a key reason for the consistent disappointment of rail passengers in the service offered, with improvement projects seemingly always over-running on programme and cost. Added to which, there has been a year-on-year decline in train punctuality and performance for the past five years, as rail minister Paul Maynard acknowledged in a speech last week.
Last month the National Audit Office, the government spending watchdog, called the modernisation of the Great Western railway "a case study in how not to manage a major programme" – with costs rising 60% in the past three years and delays to the electrification of the route running at least 18 to 36 months.
Rather than welcoming something it has spent 20 years calling for, the RMT union criticised move to reunite the operation of track and trains because the taxpayer was not being made to pay for it. RMT general secretary Mick Cash said: "What the country really needs is a publicly owned railways run in the public interest free from greed and exploitation."
However, Network Rail chief executive Mark Carne welcomed the policy shift. He said: "We strongly welcome these plans to bring more joined up working within the industry. We have already devolved Network Rail into route-based businesses closer to customers, and the proposals announced today will build on the alliances we have created between these route businesses and train operators. We also strongly believe there should be better alignment of incentives between train companies and Network Rail. That is why we now align the performance incentives for all of Network Rail's 35,000 staff, around targets agreed jointly with train operators. But more needs to be done across the industry."
He also also welcomed the announcement of East West Rail: "Competition must be at the heart of any organisation that wants to behave like a private sector business. Competition breeds efficiency and innovation and will further encourage our own teams to push aside the barriers holding them back. That is also why I announced last month that Professor Peter Hansford will chair an independent review into the barriers to competition in all elements of delivering rail engineering projects."
Got a story? Email news@theconstructionindex.co.uk