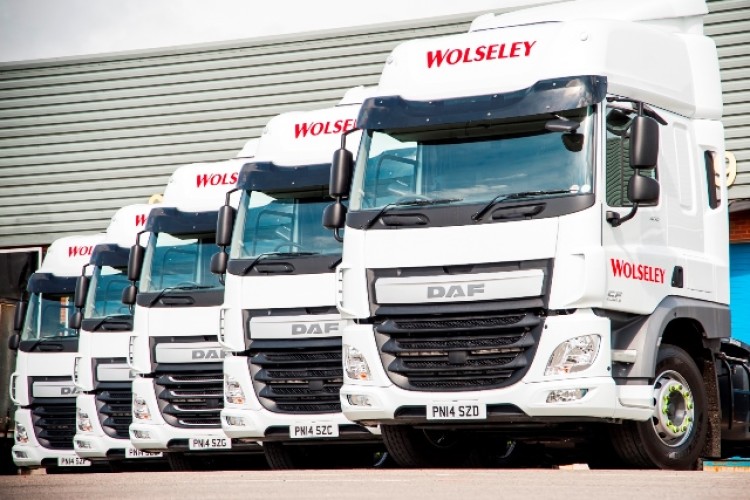 Tracker devices were fitted to 104 distribution centre (DC) vehicles in September 2013, measuring fuel consumption, idling time and driver behaviour.  At the end of each shift, using data captured by the trackers, drivers were debriefed on their performance so they could address areas for improvement, such as harsh braking or acceleration.
Since installing the trackers, fuel efficiency has improved across the fleet by nearly 20% – from a vehicle average of 8.6 miles per gallon up to 10.5 miles per gallon – and the payback period for the investment was just one year.
Head of distribution and fleet management Alan Newton said: "We're delighted with the results of this project. Slashing the amount of fuel our DC vehicles use by a fifth has realised significant cost savings and lessened the business' environmental impact.
"It's also helped improve driver safety, which we take very seriously. Due to the regular feedback received, our drivers say they are more aware of how they are driving, and can anticipate the roads better."

The next phase of the project, now being rolled out, will use the tracker devices to measure departure times from distribution centres and arrival time at branches.
"Shortly we will be notifying the branch when the DC vehicle is within 5km of the branch," Mr Newton said, "which should really enhance customer service because we will be able to offer branches a one hour delivery window and send a text or email alert before we arrive."
Trackers are now fitted into every new tractor unit Wolseley UK purchases, along with an additional side scan system, which alerts drivers of pedestrians or cyclist entering their blind spot on the curb side of the lorry.
Got a story? Email news@theconstructionindex.co.uk