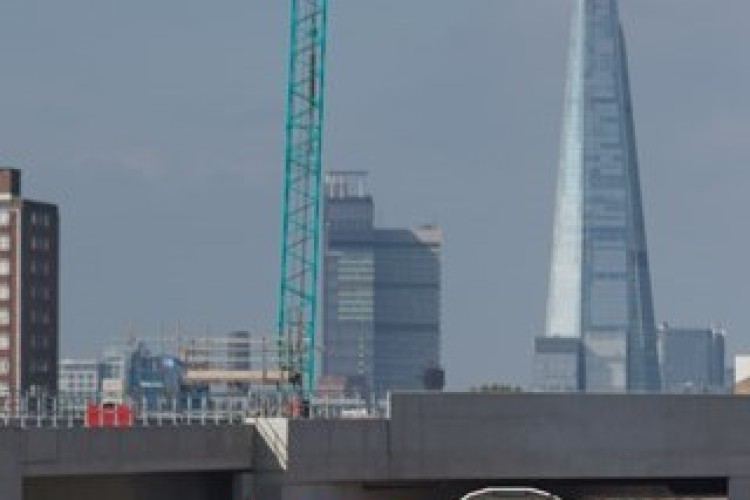 The Bermondsey Dive Under is a new railway junction that, similar to a motorway underpass, will separate the tracks on the eastern approach to London Bridge station. Currently, as trains from Sussex and Kent approach London Bridge, the railway lines intersect at a series of junctions, causing congestion and delays.
When complete in 2018, the new junction will allow Southeastern trains travelling from Kent to 'dive under' the Sussex lines used by Southern and Thameslink trains.
The work at Bermondsey and the rebuilding of London Bridge station are both part of the wider Thameslink Programme.
The first tracks through the Bermondsey Dive Under were laid last week using Balfour Beatty's New Track Construction (NTC) machine ahead of a major milestone for the project in December. Network Rail's engineers will work round-the-clock over the Christmas weekend to bring the first track into passenger use from the early hours of 27th December 2016.
Simon Blanchflower, Network Rail's Thameslink programme director, said: "Our work at London Bridge station understandably grabs a lot of the attention, but just as important is the work we're doing at Bermondsey and on the approaches to the station. Ultimately, that's what allows us to give passengers what they really want – better, more frequent and more reliable journeys."
Got a story? Email news@theconstructionindex.co.uk