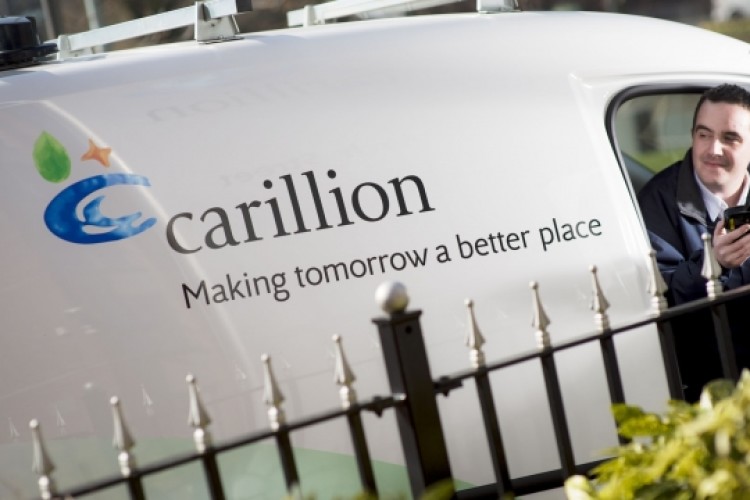 Carillion went into liquidation on Monday morning, putting at risk the jobs of 19,500 workers in the UK. It is also estimated that more than 25,000-30,000 businesses are owed money for work carried out prior to the liquidation.
Industry bodies Build UK and the Civil Engineering Contractors Association (CECA) represent companies who deliver much of the UK's building and infrastructure construction activity.
The organisations propose a four-point plan to mitigate the consequences of Carillion's collapse.
Firstly, they are setting up a job finder service to help match those facing redundancy with existing vacancies in the market.
Second, they want to suppliers that are now at risk and help devise plans to support them.

Third, the trade bodies want to publish a list of Carillion's contracts that now need completing by another contractor.
"Our members have confirmed they have capacity to support the completion of contracts where the liquidation of Carillion might otherwise cause work to halt. To ensure a smooth transfer, we would welcome visibility of where such support is required," Build UK and CECA said in a joint statement.
And fourthly, the two organisations are asking that details of known creditors are shared with them, so that can support those most likely to be impacted.
CECA and Build UK were among organisations that met with business secretary Greg Clark on the afternoon of Carillion's collapse.
CECA chief executive Alasdair Reisner said: "Urgent steps must be taken to support Carillion's workers and suppliers. We believe that government and industry must work together to mitigate effects of the company's liquidation, and ensure the thousands of capable staff are able to remain in our industry. Government and industry must closely co-operate to protect the wider UK construction industry and its supply chain, which is a key driver of economic growth."
Got a story? Email news@theconstructionindex.co.uk