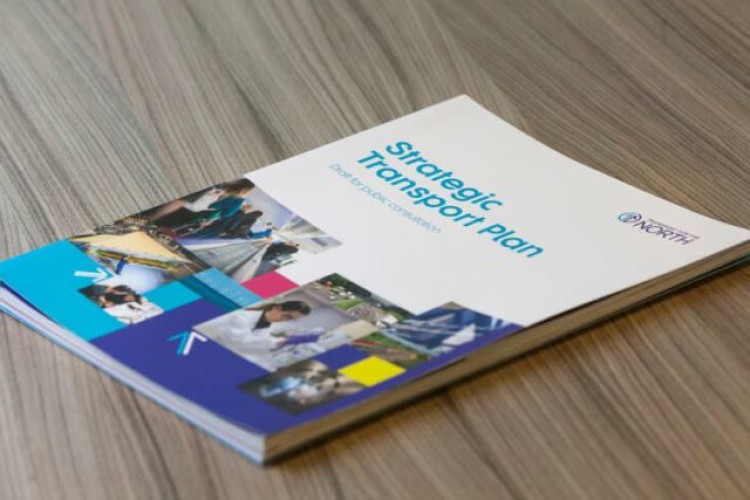 Transport for the North's draft strategic transport plan sets out its vision to improve road and rail links between from the Port of Liverpool to the Humber Ports, across Cheshire, Lancashire and Yorkshire. The document identifies seven strategic development corridors that it would like to see upgraded. It said that it would cost £2bn to £2.3bn a year, every year for 30 years, to deliver.
However, although Transport for the North is becoming a statutory organisation, it does not have the political or revenue-generating powers to deliver on its £70bn wish-list, a point made by former deputy prime minister John Prescott when he walked out of a document launch event yesterday.
Transport for the North said that £70bn was not that much – less than £150 a year for everyone in the north.
It acknowledged: "As an organisation we can't borrow money or raise revenue, so we are developing a sustainable long term investment programme. A substantial part of our funding is expected to come from central government, and we are exploring other potential funding options too."
In the first instance, it is seeking funds just to develop its argument.
"With funding in place, we will be in a position to work closely with technology, sustainability in design, and delivery. This enables us to create new appraisal and modelling tools, which will both complement and support local investment.
"We require strong evidence and analysis to make the case for further investment in the north's strategic transport network. We will measure the widest possible range of impacts to fully capture all of the impacts of transport investment and work with government and our delivery partners to support decisions that cater for long term growth."
In the short-term, Transport for the North has started a three-year programme to introduce integrated and smart ticketing for train services.


Transport for the North is described as "the first sub-national transport body in England". It brings together 56 local authorities in the provision of transport planning and has powers to award rail franchises.
The Civil Engineering Contractors Association (CECA) welcomed publication of the strategy document, calling it "a vital step towards rebalancing the economy."
CECA director of external affairs Marie-Claude Hemming said: "This strategic plan is a blueprint for creating jobs, boosting connectivity, and delivering long-term economic growth. We look forward to working with Transport for the North, government, and other stakeholders, to ensure that the supply chain is primed to deliver on this vision."
The Institution of Civil Engineers was also keen, with its director general Nick Baveystock saying: "The strategic transport plan aligns with the ICE's own recommendations, setting out a coherent case for improving connectivity across all major modes of transport. This will improve service accessibility and reliability for people in the north and help to deliver sustainable economic growth across the region. "
He added: "We are pleased that the plan goes beyond the here and now to consider the impact and benefits of future technologies, such as autonomous and connected vehicles. It is critically important to ensure that the North's transport networks are future proofed, signalling that the region is ready and waiting to exploit this and other similar opportunities. 
"With Transport for the North preparing to become a statutory body in April, the ICE supports its strategy and looks forward to continuing work together."
The strategy document is now going out to public consultation. A final version of the plan will be published later in the year.
Got a story? Email news@theconstructionindex.co.uk