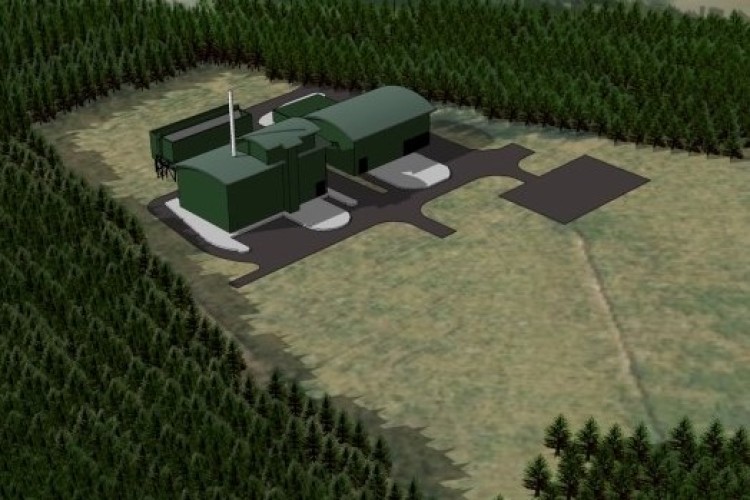 The new biomass combined heat and power (CHP) plant near Craigellachie, Moray, is designed to generate 87.4 GWh per annum of renewable electricity – enough to power more than 20,000 homes. It will also generate 76.8 GWh per annum of renewable heat. It has been calculated that the carbon saving equates to 42,000 tonnes of CO2 emissions per year.
It will be fuelled by locally felled trees.
The new CHP facility will contribute to reducing the cost of energy at The Macallan distillery by providing 90% of all of the steam needed in the distillation process. By using biomass to generate heat instead of natural gas, the distillery will reduce its greenhouse gas emissions by more than 17,500 tonnes of CO2 emissions per year.
John Laing and GIB intend to make a £26m equity investment in the project. The remainder of the funding, in the form of debt, will come from a bond to be issued by the project company and listed on the London Stock Exchange. When issued, the bond will be guaranteed by Infrastructure UK, part of HM Treasury. GIB's and John Laing's investment is conditional on the success of the bond process.
The project is being developed by Estover Energy, which specialises in biomass CHP projects.
Treasury secretary Danny Alexander said: "The Speyside guarantee is fantastic news for Scotland's economic future. It will power thousands of homes with clean energy, and also support the whisky industry, a cornerstone of our economy, which brings in billions for Scotland and employs over 10,000 people."
Got a story? Email news@theconstructionindex.co.uk