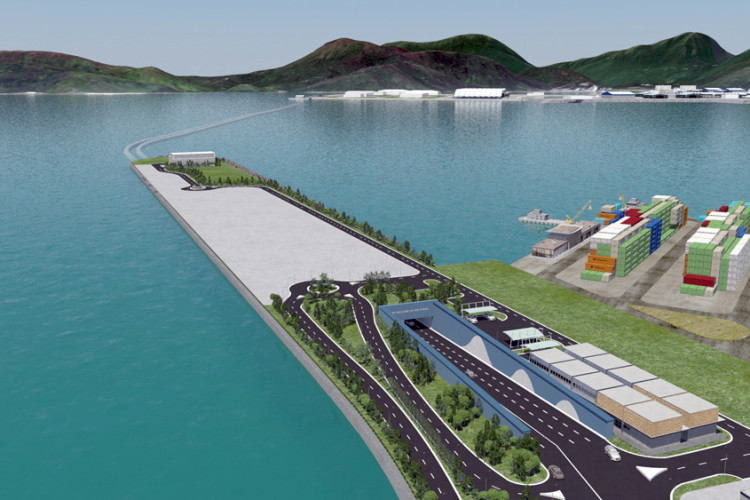 The technical difficulties mean that the scheduled date for finishing the northern part of the Tuen Mun - Chek Lap Kok Link (TM-CLKL) is now in 2020 instead of 2019, the Highways Department announced.
The overall TM-CLKL project comprises a 9km-long dual two-lane carriageway and is divided into two major sections, the southern and northern connections. The department said that the construction of the Northern Connection involves the most difficult and complex works in the whole of the link project.
The southern landfall of the Northern Connection Subsea Tunnel is being built at the eastern part of the artificial island for the Hong Kong – Zhuhai – Macao Bridge's boundary crossing facilities.  Site investigations show that the alignment of subsea tunnel section below the seawall of the artificial island needs to be lowered by about 10m. This will enable it to avoid passing through the wall's stone columns and ensure the safe operation of the tunnel boring machines, said the Highways Department.

As a result of the alignment change, the contractor has to amend the design and construction proposals for the 700m-long tunnel section on the artificial island.
The department and its consultants believe that tunnel project can be completed by the end of 2019 if the contractor can complete the design amendment on time and catch up with the work progress expeditiously. All construction works for the Tuen Mun – Chek Lap Kok Link's Northern Connection could then be finished in 2020.     
There are also some difficulties on link's Southern Connection, the department said, including the need for the construction works to be done in compliance with the Hong Kong International Airport's height restrictions. However, the department said this has now been resolved and the Southern Connection could be completed in the first half of 2019.
Got a story? Email news@theconstructionindex.co.uk