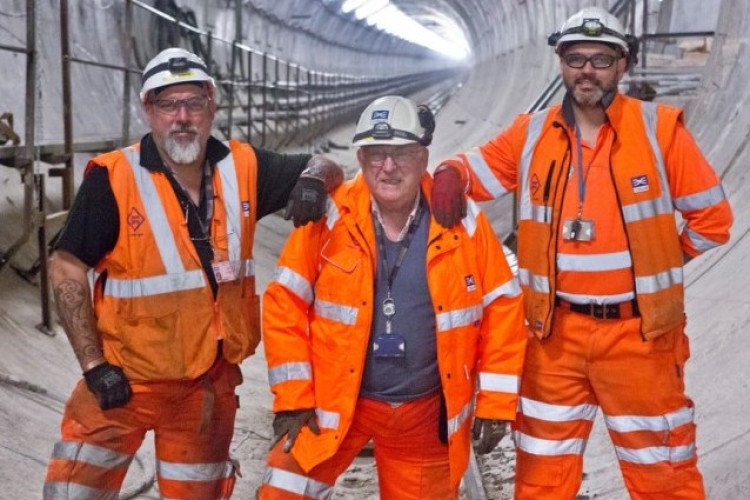 He is currently working on the Crossrail project where he is about to complete a record tenth tunnel underneath the River Thames, between Plumstead and North Woolwich. This will be his last tunnel.
Peter, who was born in Croydon, began his career in 1964 on the construction of the Victoria tube line from Green Park to Oxford Circus.
Since then he has worked on more than 20 projects in and around London including the Jubilee line Extension, the Olympic Park and the King's Cross redevelopment.
He has also worked in Hong Kong, Australia, Fiji, Singapore and Copenhagen.
Peter worked for almost five years on the Channel Tunnel, during which time he was awarded the British Empire Medal for services to tunnelling.
Peter Bermingham said: "When I started out tunnelling back in 1964, I never thought that I'd still be doing it 50 years later. It's the camaraderie and the spirit among the lads that's kept me in the industry for so long and I'll miss it when I retire. Going under the Thames for the tenth time as part of Crossrail felt pretty special, in particular on a project that is going to have such a big impact on London.

"I've seen enormous changes. Back when I started out, we dug tunnels by hand using pneumatic spades and shovels, normally with a cloth cap or a handkerchief on our heads. Now we're using ten million pound machines to build the tunnels beneath the streets of the city."
His sons Dan and Robert are also in the tunnelling business and working on Crossrail.
Dan Bermingham said: "My dad's a bit of a legend in the tunnelling industry. After half a century working underground, he's certainly earned a good break. We'll all miss having him around at work."
Crossrail chief executive Andrew Wolstenholme, , said: "Peter should be rightly proud of the 50 years' service that he has given to the tunnelling industry and to London. The wealth of experience that he has brought to Crossrail has been unparalleled and we all wish him the very best for his retirement."
Mayor of London Boris Johnson said: "Throughout the vast changes and improvements to tunnelling equipment and underground conditions over the last 50 years, the one constant has been Peter's hardworking spirit and endeavour. This record-breaking Londoner has earned his richly deserved rest and I take my hat off to him for his role in the modernisation and transformation of our fine city."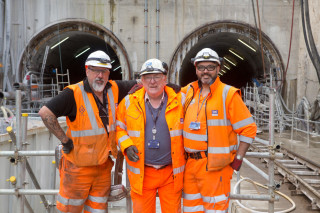 Got a story? Email news@theconstructionindex.co.uk