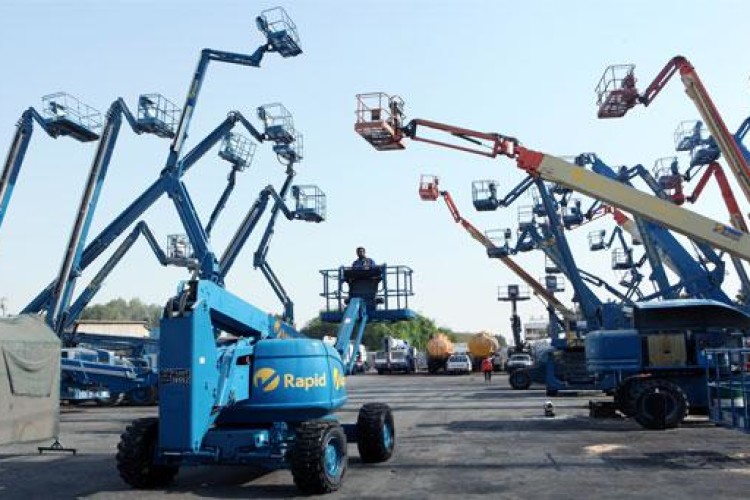 TVH is offering Lavendon shareholders 205 pence per share and has so far scooped up 16.9% of the share capital.
The formal offer document containing full terms and conditions was posted out yesterday (30th November 2016). The first closing date of the offer is 21st December 2016.
As previously reported, however, Loxam is also positioning itself to make a bid. TVH said that it reserves the right to increase its offer price if Loxam, or anyone else, announces a firm intention to make an offer for Lavendon.
The Lavendon board said that it would be writing to shareholders in due course but repeated its previous advice that they take no action at this stage. Lavendon was initially warm to TVH's overtures, but when it changed its mind TVH launched a hostile takeover bid.

In the midst of battle, Lavendon's share price has risen sharply from 121 pence a month ago to 220 pence.
Lavendon is the parent company of Nationwide Platforms, the UK's largest powered access hire company. Including its international operations, Lavendon has a worldwide fleet of 21,000 access platforms for hire. It employs approximately 1,900 people. In 2015 it reported revenue of £248.6m and underlying profit before tax of £38.5m.
TVH Equipment has 20,000 machines in its rental fleet, mainly in Benelux, Germany, Spain and Eastern Europe. The TVH Group, which also includes machine dealerships and parts operations, has more than 5,200 employees and generated revenue of €1,174m last year. It is privately owned by Pascal Vanhalst, Els Thermote and Ann Thermote.
Loxam is the market leader in France and operates across 13 countries of Europe, including the UK. It has 540 branches and 120,000 machines.
Got a story? Email news@theconstructionindex.co.uk