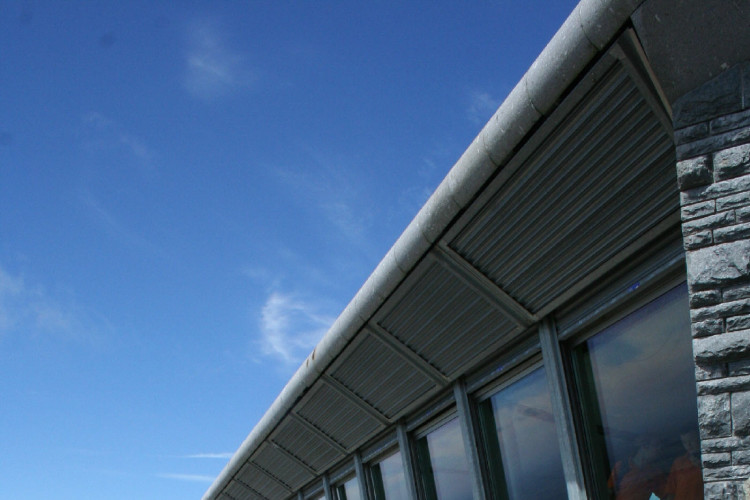 The Snowdon Summit Visitor Centre designed by Ray Hole Architects has won an RIBA Award in the Public Building category.  The scheme has also been shortlisted in this year's Prime Minister's Better Building Awards, which will be announced in October.
CitySpace, a flagship sports and leisure facility at the University of Sunderland designed by FaulknerBrowns, has won an RIBA Award in the Retail and Leisure category.
Commenting on the 2010 award winners, RIBA President Ruth Reed said, "In the midst of the deepest recession in the 45-year history of the RIBA Awards, this year's awards demonstrate that although times might be hard…., there are still great buildings being built throughout the country. The RIBA Awards always give an opportunity for gem-like projects to shine through… and this year is no exception."
Bob Welsh, General Manager of Hydro Building Systems which designs and manufactures Technal façade systems, said, "We are delighted that the design and construction teams responsible for these two exceptional buildings, have been recognised with these awards.  Both schemes also demonstrate how standardised façade systems can be used to create visually strong, environmentally sensitive and highly innovative architectural solutions.  We would like to offer our congratulations to both teams for producing two really outstanding projects."
Hafod Eryri, the new visitor centre on the summit of Snowdon, is the highest building in Wales and England, and occupies one of the world's most extreme sites.  Large picture windows from Technal's FXi65 casement suite are set into deep reveals in the cladding. This 'wall of windows' maximises the magnificent views from the summit, and allows light deep into the centre of the building. 

Here, the Technal system uses slim sight lines and is sufficiently robust to perform successfully over time in this harsh environment, which is exposed to wind speeds of up to 150mph, over 5m of rain each year, and temperatures as low as
-20°C.
Three variations of Technal's MX curtain walling system were selected to help create a 'dazzling' façade for the CitySpace facility.  MX SSG structural glazing, MX Visible Grid, and MX Sloped Glazing give the appearance of bespoke façades but with all the cost, lead-time and performance advantages of a proven aluminium system. 
Distinctive coloured glazed openings between pre-cast concrete panels form a striking random pattern, and a more solid mass for the south elevation.  By contrast, a highly glazed façade with staggered curtain walling transoms creates a transparent appearance for the east elevation, and allows high levels of natural light to stream through the building.
Both CitySpace and the Snowdon Visitor's Centre achieved high BREEAM ratings.  The CitySpace scheme has a number of sustainable features which contributed to its 'excellent' rating.  The Snowdon building attained a 'very good' rating – a significant achievement given the project's mountain location.
Got a story? Email news@theconstructionindex.co.uk