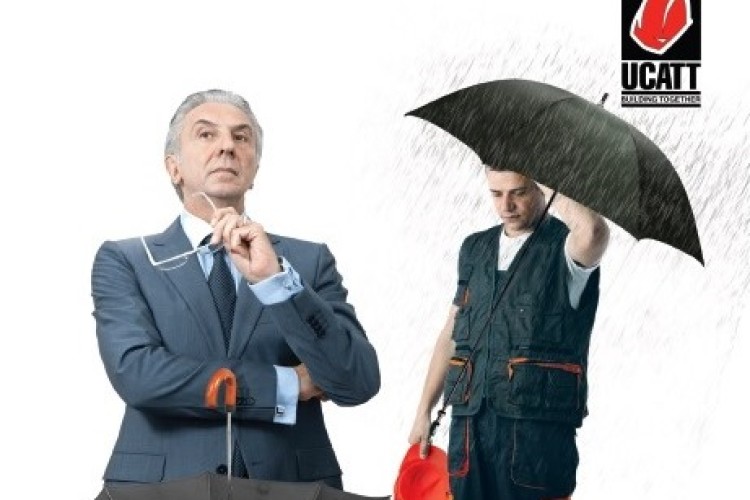 Ucatt has published an exposé into the controversial practices used by these companies, which have sprung up as a result of the government's decision to ban employment agencies from claiming that construction workers were self-employed. Rather than pay workers in a standard PAYE manner there has been a mass move to pay workers via umbrella companies since April this year.
The report, called The Umbrella Company Con-Trick, was officially launched at the Houses of Parliament yesterday, where it won strong support from MPs.
The report's author Jamie Elliott described how umbrella companies operate. He explained how a worker agrees a rate with an agency but that money is paid to the umbrella company and not the worker. He said in effect the umbrella company "can do what they like with the money". They take a cut (£20-£30 a week) for their costs, charge the worker both employers' and employees' national insurance contributions, only pay the worker the minimum wage, roll-up holiday pay in the rate and then re-boost wages through dubious expenses.
The report details how workers operating via an umbrella company are disadvantaged in many different ways:
They have to pay both employer's and employees' national insurance contributions (25% of eligible earnings).
They are officially paid just the minimum wage despite jobs being advertised at well in excess of £10 an hour. Wages are then bulked out with expenses, "performance related pay" and other highly confusing terms.
Holiday pay is rolled up into the rate, denying workers' pay when they actually take annual leave.
Most contracts are for zero hours, so workers do not know when or for how long they will work.
Wage slips are often vague and confusing, leaving many workers unable to understand how their pay is calculated
A fee of up to £30 a week is then taken from their pay every week to pay for the umbrella company's services.
The report found that a worker being paid via umbrella company Crest Plus Exchange earning £600 a week was paid just £410.14. If the same worker had been under a standard PAYE they would have received £464.76 and if the value of holiday pay is included the pay rate would increase to £531.68.
The report also found that the government is losing out on substantial tax and national insurance revenues through the use of umbrella companies. For a worker earning £500 a week via an umbrella company the annual loss to the Treasury is put at £3,800 per worker.

Emma Lewell-Buck, Labour MP for South Shields, told yesterday's parliamentary reception how she had met with constituents who were being paid via umbrella companies and were losing out sustainably. The workers were given no option of being paid in any other way. "If they didn't sign then there was no work for them," she said.
Ms Lewell-Buck has been pursuing the Treasury to find out what action it was taking against umbrella companies. "Best I have heard is that the HMRC are working on improving guidance. All this means is that the workers will know how they are being conned," she said.
Ucatt general secretary Steve Murphy said of umbrella companies: "They are unscrupulous sharks who are using the construction industry to make as much money as quickly as possible to the detriment of construction workers."
Shadow exchequer secretary Shabana Mahmood MP said that Labour was committed to introducing deeming into construction. This would mean that workers would be considered employees unless they met strict criteria to prove they were self-employed. She also said that Labour was committed to cracking down on the use of expenses by umbrella companies, which would make such schemes less attractive.
To download the report, The Umbrella Company Con-Trick, click here.
Got a story? Email news@theconstructionindex.co.uk