The office is Nulty's third, after its London HQ, which was established in 2011, and Dubai which was set up last year. The firm has worked for clients including Hakkasan, Bloomingdale's, Nike, Selfridges and the Ritz Carlton.
The last eighteen months have seen the Dubai studio expand quickly with a growing design team headed up by Director Mark Vowles. The decision to launch into Lebanon comes after a busy and year for the team within the Middle East, delivering projects across retail, commercial, hospitality and residential sectors. The new Beirut office will assist with the expanding needs and demands of projects within the region and enable the practice to open up further to North Africa and beyond. It will be headed by Hala Nasrallah.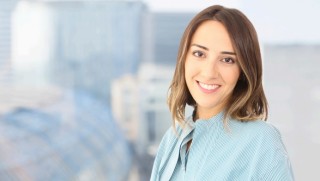 She said: "This region has great potential and it requires the ability to adapt to emerging markets, which I believe the team at Nulty can do effectively. Beirut is a commercial and cultural hub in the Middle East and there is nothing better for business than surrounding yourself with recognised architects and designers who have both local and international reach."
Founder Paul Nulty said: "The success and growth of our Dubai team has proven to us what an exciting location the Middle East is, and we believe in being able to support each project through face-to-face interaction. The new Beirut office headed up by Hala Nasrallah underlines our commitment to the region. Hala is an extremely talented designer and natural leader and I believe the combination of opportunity and personnel means that there is huge potential for Nulty within this dynamic market. Dubai has been tremendously successful and to continue to build on this success it is crucial that we look towards North Africa and other countries in the Middle East."
Got a story? Email news@theconstructionindex.co.uk