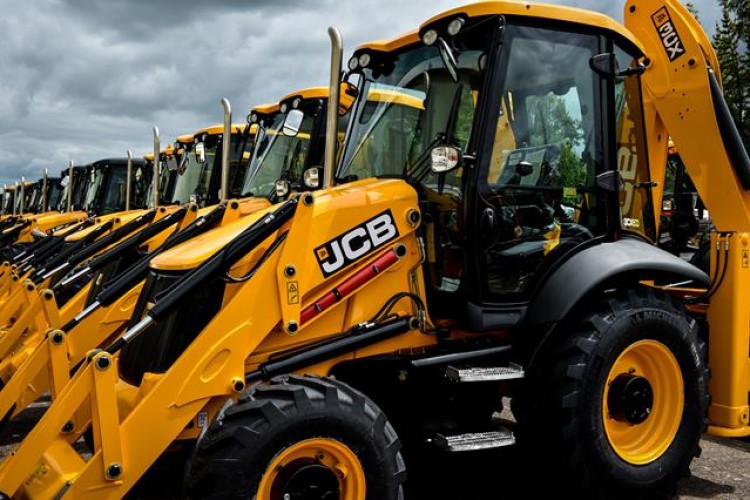 Data supplied by the Construction Equipment Association shows that the value of construction machinery exports from the UK between April and June 2016 was £595m, which was 0.7% up on the first quarter, which was itself was 4.4% higher than the fourth quarter of 2015.
Exports of equipment to EU markets account for a growing proportion of total exports. In volume terms (tonnes), exports to EU countries accounted for 47% of total exports in the first half of 2016, compared with 40% in 2015. Latest market forecasts suggest that this trend is likely to continue in the second half of 2016, with equipment demand in European markets growing at stronger rates than all other markets except India.
The UK remains a net exporter of construction and earthmoving equipment, although the balance has narrowed in recent quarters, standing at £244m trade surplus in Q2 2016 compared with an average of more than £300m per quarter in 2015.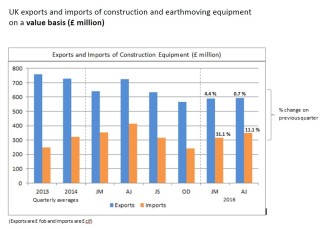 In the first half of 2016, UK equipment manufacturers exported machines to more than 160 different countries. The top three destinations accounted for more than 40% of total exports in volume terms: the USA (22%), Ireland (10%) and Germany (9%). Exports to the Ireland and Germany continue to show growth in 2016, while exports to the USA have fallen back from levels seen in the first half of 2015.
Machinery imports continue to come mostly from Japan and Germany, which together accounted for 31% of total volume and 34% of total value in the first half of 2016.
Got a story? Email news@theconstructionindex.co.uk