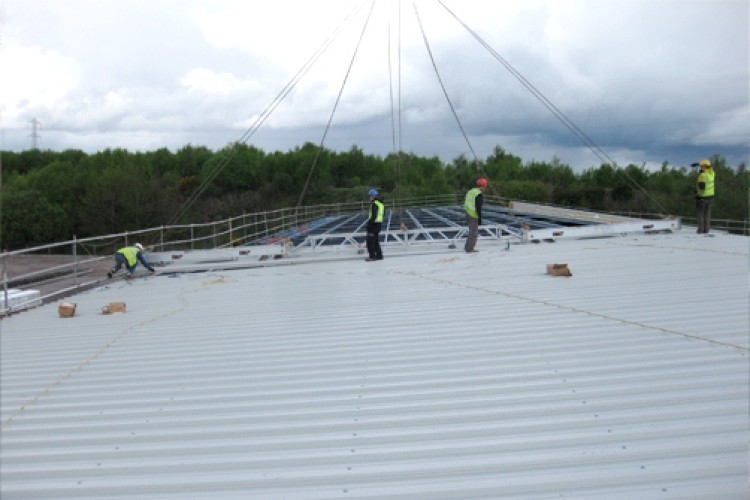 Sales in the nine month period to 30 September were €1.32bn, up 13% on previous year, with the pace of sales growth progressing solidly during the third quarter, the directors said in a trading update.
Sales of insulated panels were up 33% in the first nine months while insulation board sales were down 3%.
Ireland-based Kingspan said that its activity in the UK had picked up in recent months and Western Europe was 'solid' in the second and third quarters. 'Improved momentum' was evident in Central and Eastern Europe and sales in Australia recovered in the third quarter following a sluggish first half. However, the pace of sales growth in North America had softened in the third quarter as non-residential construction slowed.

Access Floors sales in the first nine months were 1% behind the same period last year. Sales in the third quarter were off by 6%, with some momentum evident in UK office construction activity with sales a little subdued more recently in the US.
Kingspan's board said that there was "clear evidence of recovery in certain sectors of UK construction markets" but it was more tentative elsewhere.
"In particular, there has been a slowdown in activity in the US in the third quarter although it is too early to call this as a trend. Emerging regions for the group including Australia, Turkey and the Middle East continue to progress well. Taking account of this, and with the seasonally important fourth quarter to come, the group expects to deliver trading profit growth of approximately 10% for the year."
Got a story? Email news@theconstructionindex.co.uk