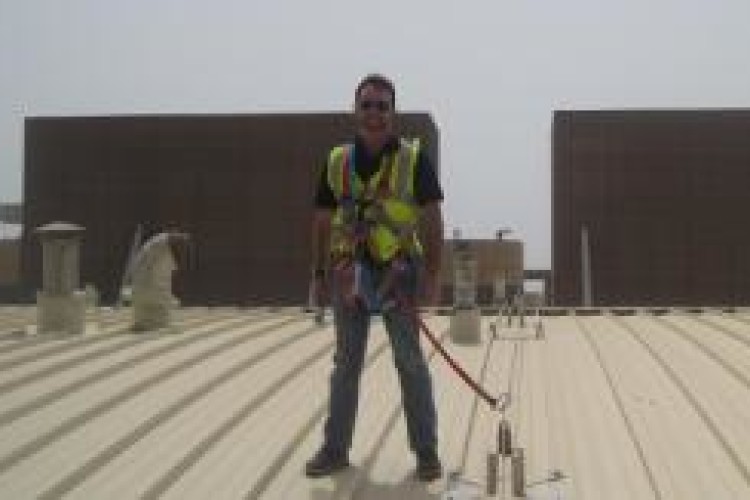 Roodsafe, who design, manufacture and install specialist safety systems to help prevent people falling when working at height, won the contract with help from UK Trade & Investment (UKTI) and Lloyds Bank Commercial Banking.
The deal is the first major overseas contract secured by the firm since it was set up by Simon Rood in 2002. Roodsafe won the contract after receiving a routine enquiry on its website.
The company is currently installing in more than 5km of cable-based fall-restraint systems on the stadium in Jeddah, climed to be the largest and most expensive in the world.
The announcement came during UKTI's biggest ever national Export Week, a campaign to encourage businesses to either start exporting or to expand their export activity.  Over 600 businesses across the East Midlands are expected to take part in events as part of the government's ambition to raise the number of UK firms that export from a fifth to a quarter.
A new national campaign, 'Exporting is great', also starts this week, targeting almost three million people with the ambition to generate 3,000 appointments with locally-based UKTI advisers.
With support from their UKTI International Trade Adviser, Bob O'Meara, and financial backing and export expertise from Lloyds Bank Commercial Banking, the firm successfully secured the tender and started their export venture.
Roodsafe managing director Simon Rood said: "We are now spending a great deal of time in Saudi Arabia to install the specially designed system.  Our team of eight UK-based engineers is being supported by local labour and our duration on site will be three months in total.
"On the back of this work, we have secured other significant contracts in the UAE. We are currently installing the safety system on Emirates Airlines new Sky Cargo facility in Dubai, whilst also completing an internal safety system at Dubai airport, for Execujet, to allow safe access for maintenance to the aircraft." The company is also in line to secure work to develop the World Cup stadiums in Qatar.
"Both UKTI and Lloyds Bank Commercial Banking have been fantastically helpful," said Rood. UKTI provided constant suggestions and access to funding to develop the company's offer in the Middle East. "What's more, they have given us the tools we need to form an export strategy, which could see us secure a partner in the UAE for a joint venture in the not too distant future." He added that Lloyds Bank and in particular relationship manager Chris Wilson, has  been very supportive with financial support and technical guidance on issues such as export, payment terms and helping to understand letters of credit. In addition, Independent Freight Services, based in Leicester, has made the whole export process from start to finish seamless, he said.
The overseas work has been a big boost for the company, which employs 18 people.
Got a story? Email news@theconstructionindex.co.uk