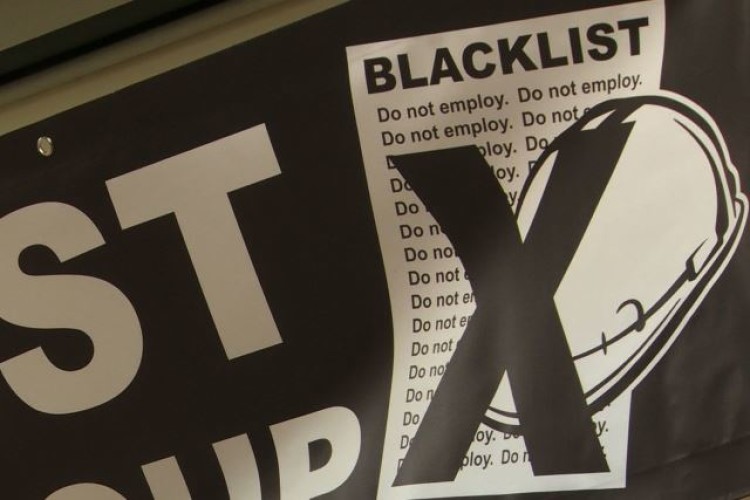 Police whistleblower Peter Francis has admitted that while working undercover for the Metropolitan Police's Special Demonstration Squad (SDS) he and colleagues gathered information on construction workers and trades union activists.And there is mounting evidence that the police compard notes with the construction industry's Consulting Association, which ran a blacklist for major employers.
Last week home secretary Theresa May appointed Lord Justice Pitchford to lead an inquiry into undercover policing by the SDS. It has been established that undercover police took the identities of dead children to form their cover (in the style of Frederick Forsyth's Day of the Jackal) and established sexual relationships with activists on whom they were gathering intelligence.
Peter Francis said that the inquiry needed to encompass collusion between police and the construction companies. He said: "The forthcoming home secretary's public inquiry into undercover policing must include a forensic, independent (in other words, non-police) examination into all the blacklisting files compiled by the Consulting Association and then cross-reference them with corresponding Special Branch individual activists' records to look at the areas of collusion. There will be multiple duplicates. Of that I have no doubt at all."
The call was backed by trades unions who were spied upon and whose members were victims of blacklisting.

GMB national officer Justin Bowden said: "Until all the information about the undercover spying activities of the police is fully in the public domain, and the police held to account for their activities, trust cannot even begin to be restored.
"The latest revelations from Peter Francis highlight exactly why it is essential that Lord Justice Pitchford's inquiry into undercover policing and the operation of the Metropolitan Police's controversial Special Demonstration Squad (SDS) must also include blacklisting."
Ucatt general secretary Steve Murphy said: "The announcement of the inquiry is an admission the SDS was out of control. The police, including the SDS, were involved in passing information to blacklisters and it is important that the inquiry does not avoid examining this disgusting practice."
However, Mr Murphy said that while the inquiry into police practices had to look at blacklisting, it was no substitute for a full inquiry into the blacklisting scandal.
Got a story? Email news@theconstructionindex.co.uk