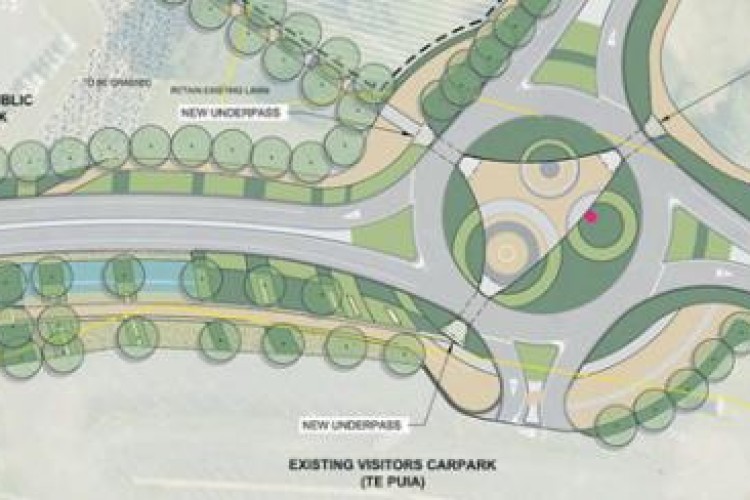 Safety for drivers, cyclists and pedestrians will be improved by the construction of the new roundabout at the intersection of State Highway 30 (SH30) and State Highway 5 (SH5) Hemo Road in Rotorua.
NZ Transport Agency's acting Bay of Plenty highways manager, Chris Young, said that the roundabout will replace a T-intersection that is ranked as the fourth riskiest in the country due to the high crash rate. Around 15,000 vehicles travel through the intersection every day, including 1,500 trucks and commercial vehicles.
"This new roundabout will completely transform this area and reduce the risk of death and serious injury crashes," he said. "Roundabouts naturally slow traffic and reduce the chance of head on or side impact crashes, reducing the risk of death or serious injury if someone makes a mistake and crashes. Our data shows that changing a T-intersection to a roundabout reduces death and serious injury crashes by 90 percent, while the total number of crashes reduces between 25 to 80 percent."
The total cost of the project including property purchase and new cycleway and pedestrian features is NZ$8.1m. Preliminary work will start in April and the roundabout is expected to be complete in mid-2017.
Got a story? Email news@theconstructionindex.co.uk