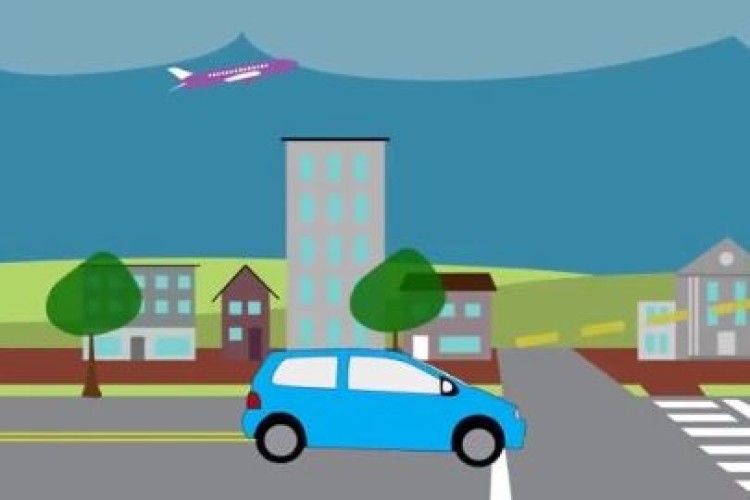 Transportation secretary Anthony Foxx announced the Smart City Challenge, which is intended to create a fully integrated city that uses data, technology and creativity to shape how people and goods move in the future.  The winning city will be awarded up to $40 million from the DOT to implement ideas for making transportation safer, easier and more reliable.
In addition, US business Vulcan has announced its intent to award up to US$10m to the winner of the the challenge. The winning city will need to work with Vulcan in order to secure this funding.
The Smart City Challenge builds on the US DOT's Beyond Traffic draft report issued in February.  Beyond Traffic reveals that the country's ageing infrastructure is not equipped to deal with a dramatically growing population in new regions and the need for increased mobility options in developing 'mega regions'.

The DOT and Vulcan believe that creativity and innovation will be absolutely essential to meeting the significant transportation challenges of the future.  Lessons learned from the competition will be used in other cities to improve networks nationwide.
"This is an opportunity for the winning city to define what it means to be a 'smart city' when it comes to transportation," said Foxx. "We encourage cities to develop their own unique vision, partnerships and blueprints to demonstrate to the world what a fully integrated, forward-looking transportation network looks like. America can remain the global leader in maintaining the safest, most efficient system in the world: I am looking for mayors who share that belief to join us in pushing the boundaries of what is possible."
US DOT is kicking off its Smart City Challenge this week by inviting cities to submit a high-level description of their vision of a Smart City by 4 February 2016. It will then announce five finalists in March 2016, who will then compete for up to US$40 million to be awarded to one city in June 2016.  The Smart City Challenge is intended to allow the selected city to demonstrate how advanced data, technologies, and applications can be used to reduce congestion, keep travellers safe, protect the environment, respond to climate change, and support economic vitality.
Got a story? Email news@theconstructionindex.co.uk