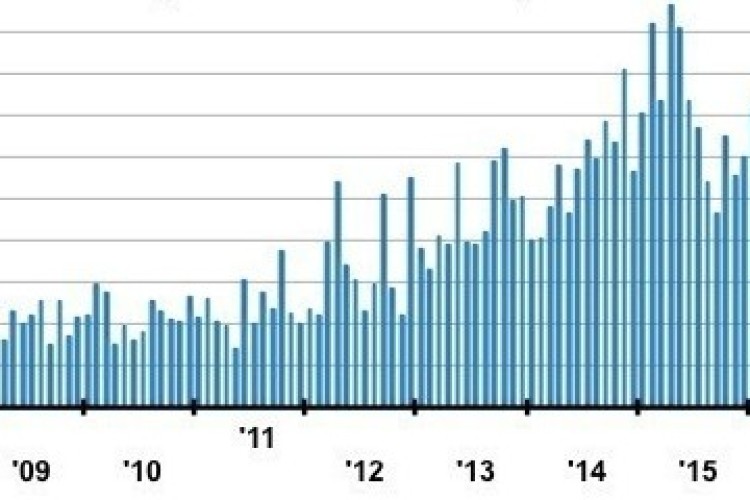 However, non-residential building showed signs of improvement.
 The figures from Dodge Data & Analytics showed the non-building construction sector of public works and electric utilities falling sharply after being lifted in May by the start of a US$3.8bn oil pipeline and seven large power plant projects with a total value of US$4.3bn.
Residential building in June edged down with reduced activity reported for both single family and multi-family housing. At the same time, non-residential building registered moderate growth in June after sliding back in April and May.
Through the first six months of 2016, total construction starts on an unadjusted basis were US$318.1bn, down 11% from the same period a year ago. The January-June period of 2015 included 13 exceptionally large projects valued each at US$1bn or more, including a US$9bn liquefied natural gas export terminal in Texas, and two massive office towers in New York NY – the US$2.5bn 30 Hudson Yards and the US$1.2bn One Manhattan West.

In contrast, the January-June period of 2016 included only four projects valued at US$1bn or more. If these exceptionally large projects are excluded, total construction starts during the first half of 2016 would be down a slight 2% from last year.
June's data lowered the Dodge Index to 126 (2000=100), compared to 135 in May. After strengthening in this year's first quarter, the Dodge Index fluctuated in the second quarter, rebounding in May after April's decline, followed by another decline in June.
"The construction start statistics on a monthly basis continue to show an up-and-down pattern," said Robert Murray, chief economist for Dodge Data & Analytics. "This has often been due to the presence or absence of very large projects for a given month, which most recently applies to the May and June behaviour for public works and electric utilities."
Got a story? Email news@theconstructionindex.co.uk