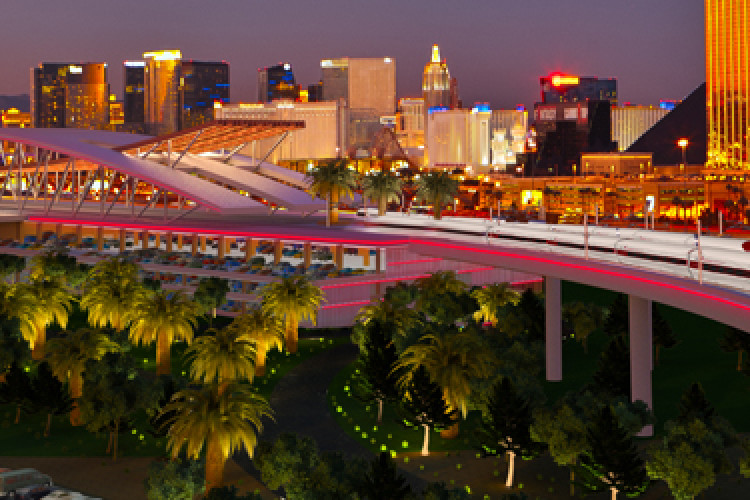 It said that it will continue development of the line without assistance from China Railway International USA (CRI).
In September 2015, XpressWest and CRI had started working together advance the work already completed by XpressWest. XpressWest selected CRI to assist in the process to develop, finance, build and potentially operate the XpressWest rail project connecting Las Vegas in Nevada to Los Angeles in  California.
"The decision to terminate the relationship was based primarily upon difficulties associated with timely performance and CRI's challenges in obtaining required authority to proceed with required development activities," said a statement from XpressWest.

"The team at XpressWest is optimistic CRI and its affiliates will one-day succeed in establishing a viable presence in the United States rail market, however, our ambitions outpace CRI's ability to move the project forward timely and efficiently," said XpressWest CEO Tony Marnell. " XpressWest is undeterred by this development and remains dedicated to completing its high-speed passenger rail project. XpressWest will now aggressively pursue other available development partnerships and options expected to result in a more efficient and cost-effective project implementation experience."
He added: "Our biggest challenge continues to be the federal government's requirement that high-speed trains must be manufactured in the United States," said Marnell. "As everyone knows, there are no high-speed trains manufactured in the United States. This inflexible requirement has been a fundamental barrier to financing high-speed rail in our country. For the past 10 years, we have patiently waited for policy makers to recognise high-speed rail in the United States is a new enterprise and that allowing trains from countries with decades of safe high-speed rail experience is needed to connect the Southwest region and start this new industry." He hopes that a more flexible approach can be adopted.  
Got a story? Email news@theconstructionindex.co.uk