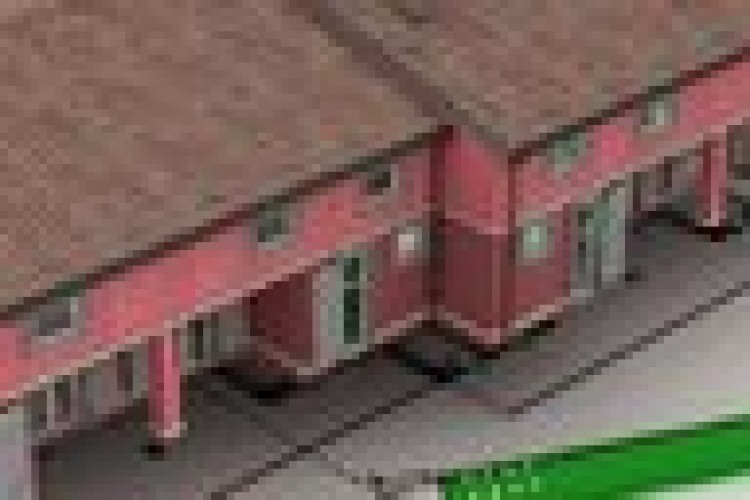 The newly released figures from the US Department of Housing & Urban Development and the Commerce Department put the total number of starts at seasonally adjusted annual rate of 1.17 million units. This is the number that builders would begin if they kept this pace for the next 12 months. Within the overall number, single-family starts held firm, up 0.9% to 862,000 units, while the multi-family sector - which includes apartment buildings - rose 3% to 306,000.
It has been the worst two-month stretch for starts since April/May of last year, said PwC principal Scott Volling. "Other than total permits above the symbolic 1,300,000 level, there is little positive to find in this report," he said. June results were surprisingly disappointing, and were subsequently revised downward by 15,000 units.  To follow that up with a marginally higher July number reflects a two-month trend that seems reflective of yesterday's report that builder sentiment dropped to its lowest level in 11 months.  While for sale inventory is still at historical lows, there has been an uptick in the last month or two, slightly easing supply constraints and perhaps providing more options for prospective buyers, ultimately hurting the builders." June appeared to be an anomaly, but July results indicate a trend, he said.
Some projects are experiencing construction start delays due to cost concerns, said the National Association of Home Builders (NAHB), with the number of single-family units authorised but not started up 25% since July 2017.

"Builder confidence remains solid, although it has fallen back somewhat in recent months due to rising construction costs in 2018, including lumber," said NAHB chairman Randy Noel. "As builders grapple with higher costs, one positive development is that lumber prices have shown signs of easing the past two months off their record high levels posted in June."
NAHB chief economist Robert Dietz added: "Supply-side challenges including increases in material prices and chronic labour shortages are affecting affordability in many markets. However, consumer demand remains strong due to a growing economy and job market and favourable demographics. Moreover, on a year-to-date basis, single-family construction has shown steady progress, up 7.2 percent, while 5+ multifamily production is up 3.4 percent as well."
Overall permits, which are often a harbinger of future housing production, rose 1.5% to 1.31 million units in July. Single-family permits posted a modest gain of 1.9% to 869,000. Multi-family permits were relatively unchanged, up 1.7% to 410,000.
Got a story? Email news@theconstructionindex.co.uk