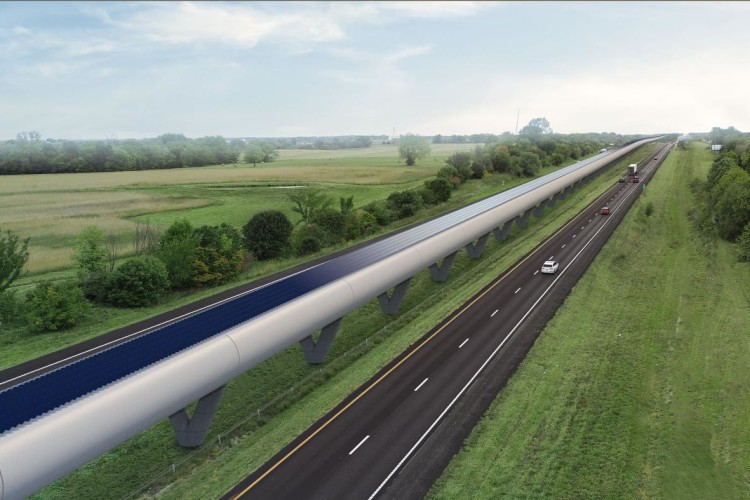 The feasibility study for Virgin Hyperloop One analyses a route along the I-70 corridor, the major highway traversing Missouri.
The report has confirmed the viability of the I-70 based route through an examination of the social impact, station locations, regulatory issues, route alignments and rights-of-way associated with a new hyperloop system that would connect Kansas City, Columbia and St. Louis.
The study says that Virgin Hyperloop One linear infrastructure costs are around 40% lower than those seen on high-speed rail projects around the world, while the system would deliver speeds that are two to three times faster.
Key findings include:
an 80% increase in ridership demand from 16,000 to 51,000 riders per round trip;
savings from less time spent on the road, adding up to US$410m per year;
a reduction in accidents along the I-70, saving up to US$91m per year.
travel time between Kansas City and St. Louis could be as little as 28 minutes, compared to the current 3.5 hourstravel time for trips from either Kansas City or St. Louis to Columbia could be 15 minutes, compared to nearly 2 hours.
the cost of taking a hyperloop from St. Louis to Kansas City could be lower than the cost to drive (based on fuel costs alone), while still cutting down the time by three hours.
Got a story? Email news@theconstructionindex.co.uk