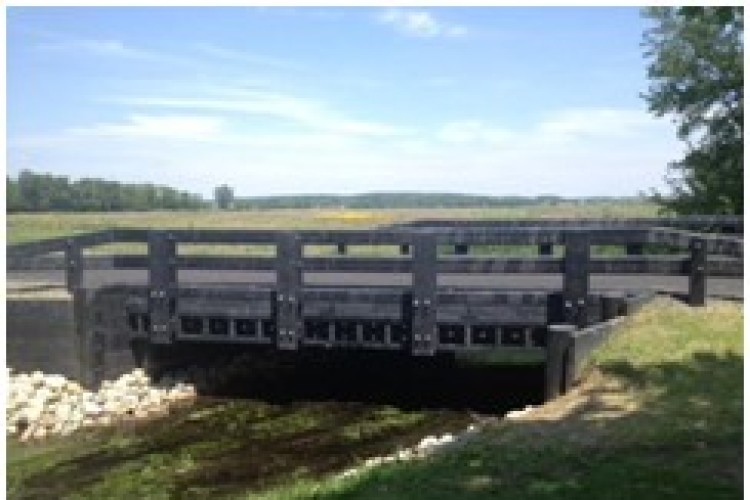 The bridge is made of Axion International's Struxure  recycled products. 
Logan County Engineer Scott Coleman said the product was chosen for its expected life span of over 50 years and the environmental benefits of using 100% recycled materials. The community in Logan County has a goal of being a zero-waste county by the 2020.
Struxure is 80% made from post-consumer plastics such as detergent bottles, shampoo bottles and milk jugs, and 20% from car bumpers and dashboards.
"It was rewarding to attend the ribbon cutting ceremony for the Onion Ditch Bridge," said Axion's executive vice president of building products Dave Crane. "For years, 70-ton tanks have been driving over a similar Struxure  bridge on a U.S. army base," he added.
The 24.6-foot Onion Ditch Bridge is North America's longest spanning bridge made from 100% recycled plastic materials and is only the second bridge of its kind on a public road, following one built using Struxure  in York, Maine.
St Lawrence County Department of Highways in upstate New York has also bought Struxure  to repair and restore bridges. Other tank and railroad bridges have been built using Struxure on domestic military bases supporting heavy loads such as tanks and railway locomotives.  
Got a story? Email news@theconstructionindex.co.uk