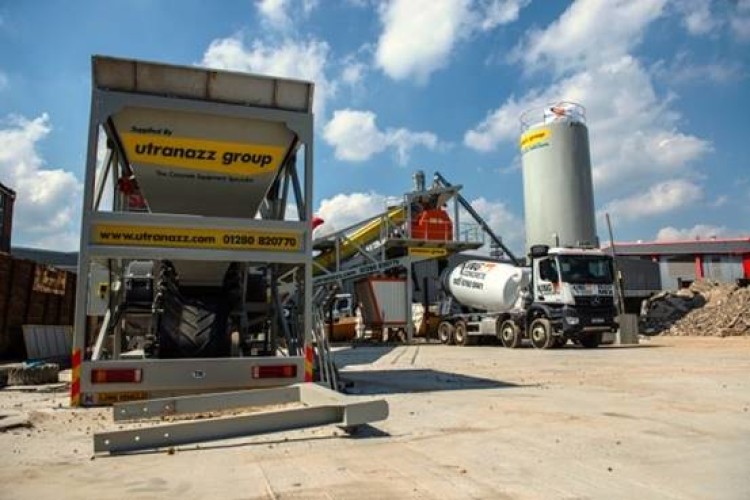 Concrete equipment specialist Utranazz has supplied King Concrete two HM12H-E volumetric concrete mixers, four standard transit mixers, two LS600 concrete line pumps, a Semix Mobile 60 concrete batching plant and a 100-tonne upright silo.
The new Mobile 60 wet-batch plant is capable of batching 1 m3 of wet concrete in 60 seconds (60 m3/hour), and has two separate conveyor belts to enable faster batching. One belt is used to weigh the aggregates while the other belt feeds the single-shaft mixer, so material can be continually measured and loaded during batching.
All components of the Mobile 60 can be managed either by a manual control panel, a desktop computer, or with an Android app. It uses the ProkserNET software system, which enables the user to monitor and control all aspects of the plant, including creating and storing formulas, batching reports and delivery notes. The software can be integrated with accounting programs for auto-invoicing.
King Concrete managing director Nigel Leach said: "These purchases demonstrate King Concrete's commitment to supplying quality concrete, in the most up-to-date vehicles, to our customers. It also reinforces our dedication to expanding our concrete batching offering, enabling greater working capacity and concrete collection services."
Utranazz's new range of Semix progressive stationary and mobile concrete batching plants have outputs ranging from 15 m3/hour right up to 180 m3/hour.
Got a story? Email news@theconstructionindex.co.uk