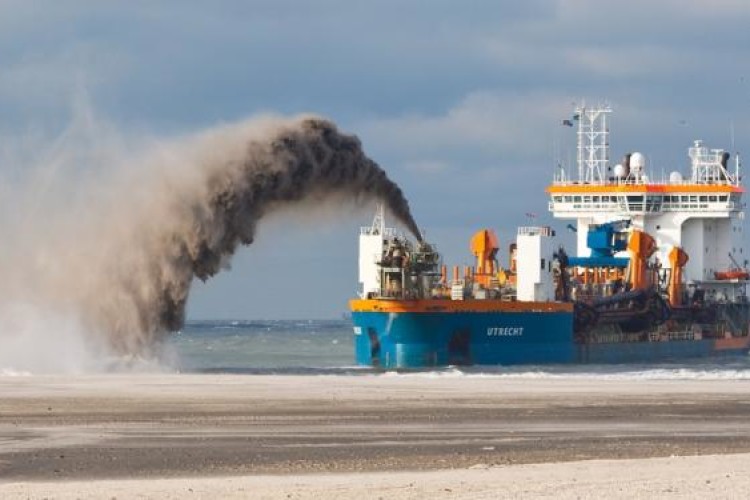 An industrial estate will be built on the new land. The client is a public-private partnership that includes the port authority.
The contract was signed on board the trailing hopper suction dredger Ham 310 at the Port of Tanjung Priok in Jakarta in the presence of Dutch prime minister Mark Rutte and other dignitaries. Rutte is currently leading a trade mission to Indonesia that is primarily intended to bolster cooperation between Indonesia and the Netherlands in the field of marine contracting.
"Indonesia faces big marine engineering challenges," said Van Oord CEO Pieter van Oord. "The broad experience of Dutch engineers in protecting low-lying areas and the construction of land makes good cooperation possible."
Work on the project will start in December 2013 and will continue until spring  2014. The project will involve dredging 4,000,000m3 of sand from the sea bed and using it to construct five islands with a total area of 220ha. The contract will also include the installation of rock. Van Oord will be deploying a large trailing suction hopper dredger on the project.
Got a story? Email news@theconstructionindex.co.uk