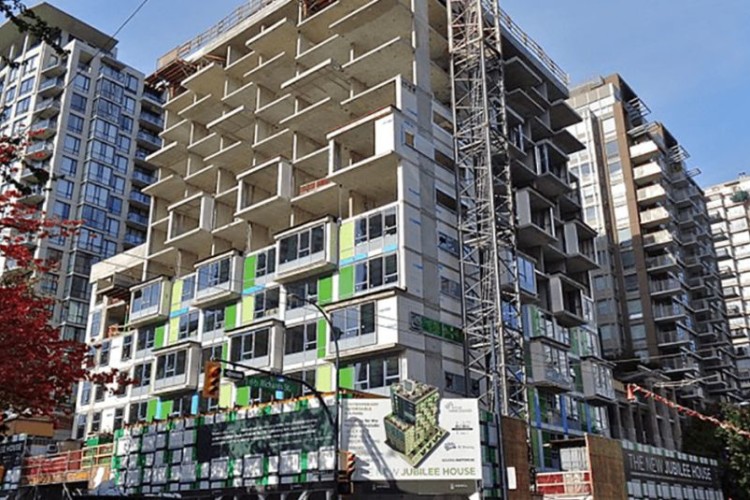 Vancouver Affordable Housing Agency (VAHA) is taking steps to build 400 new affordable homes on four city-owned sites worth CA$50m (£30m). These sites are the first four of 20 city-owned sites offered for affordable homes in partnership with VAHA.
The new developments will offer a mix of housing to meet the needs of working residents, seniors, and families at low to moderate incomes.
Rental rates for all homes will be slightly below market rate, though may be lower still if VAHA can secure financial support through the senior levels of government and other partnerships.
The final number of homes on each site is subject to approval through the development permit and rezoning process.


Mayor Gregor Robertson said: "Developing these first four sites is a solid first step for the City's Affordable Housing Agency. These 400 new affordable rental homes are desperately needed and can be made even more affordable with the support of senior governments. Finding quality, affordable rental homes in Vancouver – especially for people on low and average incomes – remains a significant challenge as the vacancy rate hovers near zero. At City Hall we'll keep doing everything we can to tackle our housing affordability crisis head on, and pursue all options and tools available to build more affordable rental housing."
Mukhtar Latif, chief housing officer and CEO of the VAHA added: "Our vision at the Vancouver Affordable Housing Agency is to find innovative ways to build and create affordable housing in our communities and to enhance our vibrant neighbourhoods," says. "The City has committed resources to progress the planning of these projects and we will be seeking to work with funding partners to develop these sites as a first step in meeting our goal of 2500 new homes in the next five years."
Final confirmation of funding partners and estimated projected timelines for completion of the four sites will be announced in autumn 2016.
To develop the sites, VAHA released a request for qualifications in November 2015 to the development community. The successful project partners are:
Ventana Construction Corporation/Dys Architecture/City Spaces Consulting
VanMar Constructors/CPA Development Consultants/GBL Architects
Marcon Developments/Catalyst Community Developments.
Got a story? Email news@theconstructionindex.co.uk