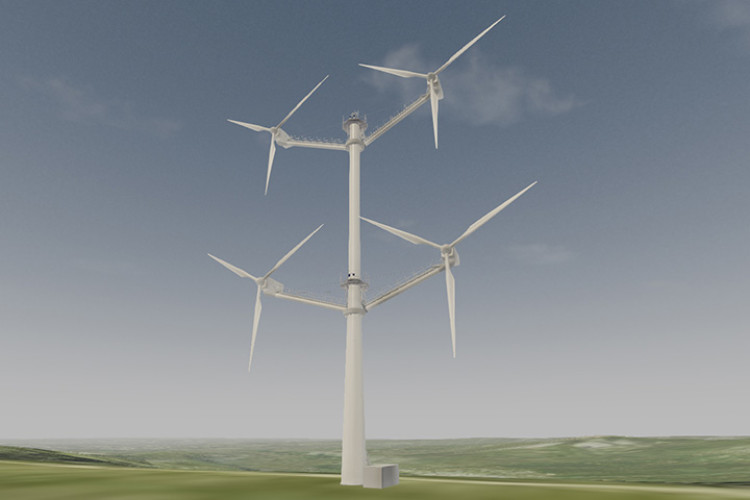 The project, which is being carried out in cooperation with the Technical University of Denmark, is intended to challenge the assumption that turbines have to grow in size to increase their energy output.
The multi-rotor demonstrator is being erected at a test site in Denmark and will be studied closely in the coming years. Many new load and control features will need to be developed, tested, and proven to assess the technical - and eventually the commercial - feasibility of the concept.

"IInstalling a concept turbine shows that innovation sometimes entails entirely new thinking and new approaches," said Vestas Innovation & Concepts senior vice president Jorge Magalhaes. "This process of continuous innovation and exploration is extremely important. It provides us with essential knowledge that can help us bring down our products' cost of energy and integrate key technologies to solve our customers' challenges. Ultimately, the goal is to assess if we can build an even more cost-efficient turbine by challenging the scaling rules."
Vestas Technology & Service Solutions executive vice president Anders Vedel added: "As a global company, it is essential that Vestas' product portfolio remains versatile enough to deliver high performance in a wide array of different market conditions – and also innovative enough to succeed in markets with different energy systems and requirements.  And we see a great opportunity – and need – to continuously explore alternative concepts to cover the world's rapidly growing energy demand in a sustainable way, while simultaneously continue lowering the cost of energy our products deliver."
Got a story? Email news@theconstructionindex.co.uk