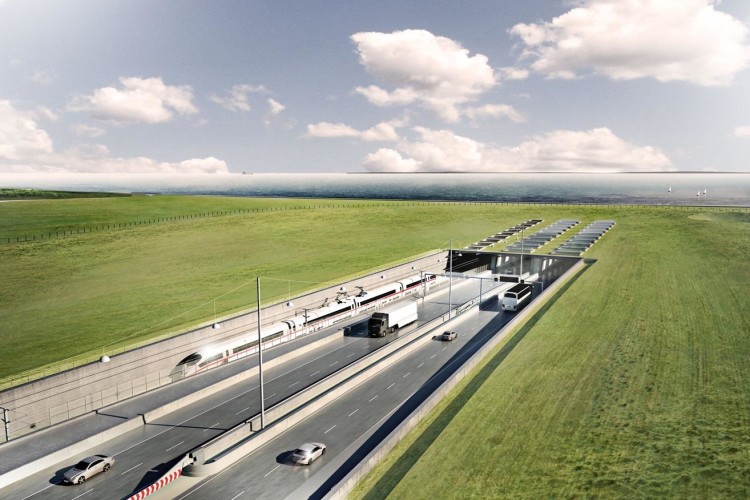 Femern Link Contractors was named on Friday 4 March as preferred bidder for both the main tunnel and for a separate major contract covering the portals and ramps. Fehmern Belt Contractors - a consortium that includes Boskalis and Hochtief – won the dredging and reclamation contract.
The bid prices have not yet been published but tunnel's overall cost has previously been put at €5.5bn (£4.25bn).
The contract for the tunnel includes the construction of the 18km immersed tunnel tube, which consists of 89 precast concrete elements. The elements will be cast at a purpose-built factory east of Rødbyhavn on the Danish side.

The contract for the portals and ramps includes new roads and railways, which will be built from the tunnel openings to the existing motorways and railways further inland. Huge portal structures, where the traffic enters the tunnel, will also be built.
The aim is enter into conditional contracts no later than mid-May 2016. The conditional contracts mean that final and binding contracts will be signed with the successful contractors, but that construction work will be postponed until the German construction permit is in place. The contracts are valid until the end of 2019 with the option to renegotiate at that time.
In May 2013, a total of nine major international consortia were prequalified to submit tenders. The consortia were selected according to their financial and technical strength.
The preferred bidders are appointed according to which bidders submitted the financially most favourable tenders overall. In the evaluation, the technical solution was weighted 50% and price was weighted 50%.

Femern Link Contractors is made up of:
Contractors
Vinci Construction Grands Projets S.A.S. (France)
Per Aarsleff A/S (Denmark)
Wayss & Freytag Ingenieurbau AG (Germany)
Max Bögl Stiftung & Co. KG (Germany)
CFE SA (Belgium)
Solétance-Bachy International S.A.S. (France)
BAM Infra B.V. (Netherlands)
BAM international B.V. (Netherlands)
Sub-contractor on the tunnel contract:
Dredging International N.V. (Belgium)
Consultant
The preferred bidder for the dredging and reclamation work is Fehmarn Belt Contractors (FBC), which is made up of:
Contractors
Boskalis International B.V. (Netherlands)
Hochtief Solutions AG (Germany)
Ed. Züblin AG (Germany)
Van Oord Dredging and Marine Contractors B.V. (Netherlands)
Consultants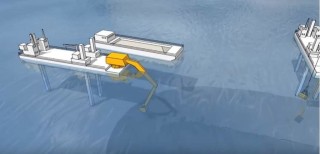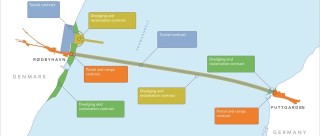 Got a story? Email news@theconstructionindex.co.uk