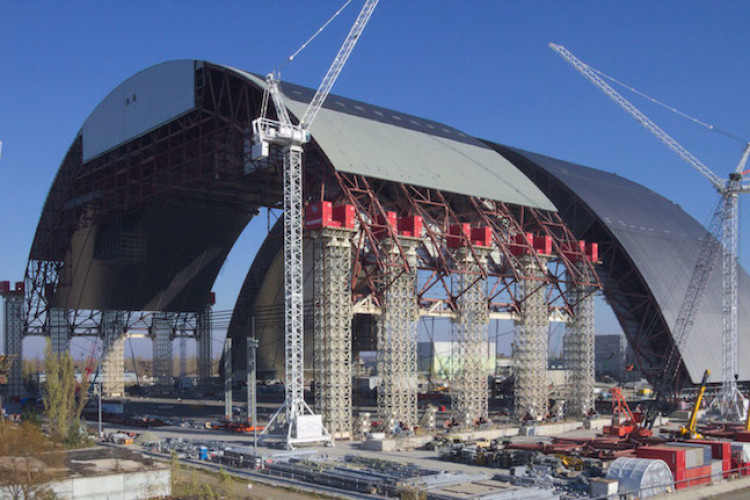 The work has been carrried out by Novarka joint venture, made up of Vinci Construction Grands Projets and Bouygues Travaux Publics.
The confinement structure comprises two semi-arches, each of which has undergone three jacking operations since November 2012. The operation follows extensive remediation work, excavation and construction of foundations at the assembly area located immediately adjacent to the power plant's No 4 reactor.
The following stage will involve assembling the two halves of the confinement structure together, installing all the structure's systems and then pushing the confinement structure over the current sarcophagus, planned for spring 2017.
Following that, work on connecting the side walls of the arch and ensuring their tightness will take place in order to fully isolate the reactor from the outside environment. Delivery is scheduled for November 2017.
This project is financed by the Chernobyl Shelter Fund, administered by the European Bank for Reconstruction and Development (EBRD) involving 43 donor governments and organisations.
Got a story? Email news@theconstructionindex.co.uk