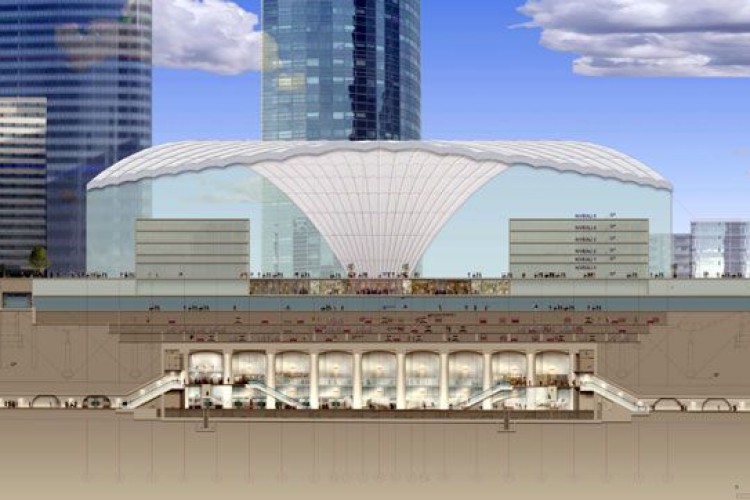 The new CNIT - La Défense station is part of the extension of the RER E line towards the west of Paris.
The operation involves building the new La Défense station under the dome of the Centre des nouvelles industries et technologies (CNIT). Essentially, the highly complex project entails building an underground 'cathedral' while supporting the existing structures. All the CNIT offices, shops and hotel must continue to function normally throughout the duration of the works.
SNCF Réseau awarded the contract to Vinci Construction, through its subsidiaries Vinci Construction France, Vinci Construction Grands Projets, Dodin Campenon Bernard, Soletanche Bachy France and Botte Fondations, in a joint venture with Spie Batignolles and Spie Fondations.
The five-year project will start this summer of 2016 and will employ 700 construction workers at the peak of activity.
In addition to the underground structural work beneath the CNIT itself, the contract also covers 1km of tunnels, a 40m-deep and 15m-diameter shaft and a large number of underground pedestrian corridors enabling connections between the RER E and A lines, the L and U lines of the Transilien and the T2 Tramway.
The major challenge of the site is that it has to be executed in the urban environment of La Défense and requires the excavation of 350,000m3 of rubble.
Got a story? Email news@theconstructionindex.co.uk